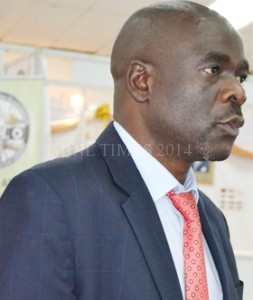 Treasury auditing supplier's arrears – BNL Times
The Ministry of Finance has started auditing and verifying payment arrears for unpaid goods and services from various suppliers dating back to 2012 which are estimated at K173 billion.
Secretary to the Treasury, Ronald Mangani, said in a statement said the government is committed to settle all arrears as soon as possible.
He said, however, that as a pre-requisite – the government has commenced the process of auditing and verifying all the known arrears and those suppliers owed will have to wait for notification from the government on how settlement will be made after completion of the process.
The Malawi Confederation of Chambers of Commerce and Industry (MCCCI) has, however, requested the government to speed up payment of the money the government owes the suppliers.
MCCCI president Newton Kambala said with the current high interest rates, accessing commercial financing has become highly prohibitive.
"We are aware that the government owes the private sector over K173 billion in arrears for genuinely supplied goods and services. We do expect the government to observe the rule of law and abide by terms of sale which require that payment be made on days that are agreed," said Kambala.
"It is our expectation that as the government will prioritise the settlement of these arrears in full, before planning on new expenditures. We do not expect the government to be the first to stifle private sector," he said.
Latest posts by Vanessa Banda
(see all)