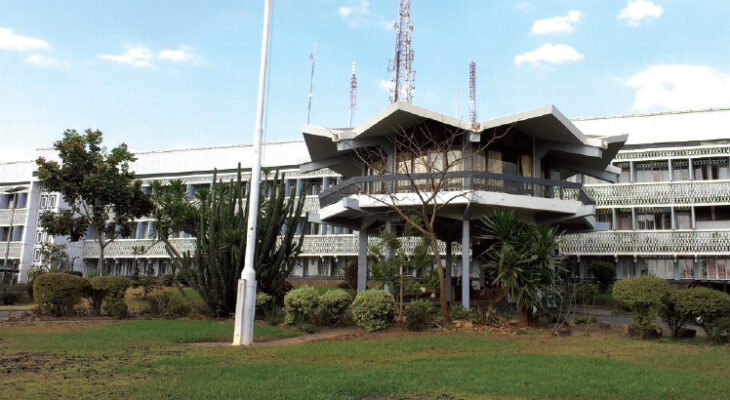 Treasury moves to open accounts for parastatals
Ministry of Finance and Economic Affairs has unveiled plans to open holding accounts for State-owned enterprises (SoEs) with the Reserve Bank of Malawi (RBM) to enhance monitoring of revenue collection.
However, economic commentators have urged caution and faulted government on the timing of the implementation as remittance of surpluses and dividends by SOEs into the consolidated account has continued to dwindle.
In his 2022/23 Mid-Year Budget Review Statement presented in Parliament in Lilongwe on Friday, Minister of Finance and Economic Affairs Sosten Gwnegwe said the move will also help to reduce government's tendency to borrow its own resources.
He said: "To operationalise the arrangement, my ministry has issued guidelines on the opening and managing of the accounts."
"Profitability is important for SoEs to be able to service their debt, provide funds for capital expenditure and provide sufficient returns to the budget through dividends."
Ministry of Finance and Economic Affairs data shows that remittance of surpluses and dividends by SoEs further declined in 2020 compared to 2019 and 2018 with the aggregate profit level for SOEs recording profit decreased to K30.9 billion in 2020 from K42.9 Billion in 2019.
In accordance with the dividend and surplus policy for statutory bodies, statutory dividend requirements declined from K24.4 billion in 2019 to K18.5 billion in 2020.
However, over this period, actual remittances were still below the statutory requirements at K7.7 billion in 2020, down from K9.3 billion in 2019, figures show.
As a result, the dividend payout ratio moved from 22 percent in 2019 to 25 percent in 2020 largely due to cashflow challenges due to increasing trade debtors, especially public institutions.
In an interview yesterday, former minister of Finance Joseph Mwanamvekha said the motive is good, but operationalising the move is ill-timed as most of the parastatals are facing liquidity challenges.
He said if Treasury is not careful, the move may end up transferring debts and overdrafts to RBM, considering that most parastatals are swimming in debts and seeking government bailouts.
"This may create problems to RBM as the central bank cannot give them overdrafts and the pressure now will be on government as the shareholder," he said.
Speaking separately, Malawi University of Business and Applied Sciences economics professor Betchani Tchereni said the relationship between SoEs and commercial banks need to be clear.
"Most importantly is the issue of government having to borrow the same funds, especially through commercial banks," he said.
According to the 2022 Malawi Annual Economic Report, out of 17 public enterprises assessed on performance last year, 11 parastatals posted profits while six posted losses.
Let us know what you think of this article and remember to add us on our facebook and follow us on our twitter. Come back daily for more Malawi business news.
Quick Links: Download Business eBooks | Ten Signs You Are An Entrepreneur | What is a Managing Director?
Latest posts by Vanessa Banda
(see all)