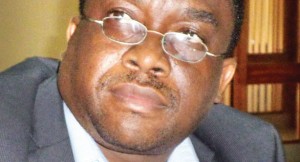 Treasury ready for forensic test
The Ministry of Finance says it is committed and ready for the forensic audit into the public finance management beyond the six months of Baker Tilly forensic audit report following completion of a preliminary cashbook reconstruction exercise by South Africa's Price Waterhouse Coopers (PWC).
The audit is expected to zero in on government's financial operations between 2009 and 2012 among others.
The German funded exercise commenced in October last year following calls by different stakeholders for the current administration to investigate alleged misappropriation of government funds between 2005 and 2012.
Speaking in an interview last week, principal secretary responsible for administration at the Ministry of Finance, Patrick Matanda, said the South African based firm is all set to audit the reconstructed government cash books.
"The reconstructed cash book is the first report produced and will be used as basis for the forensic audit. The constructed cashbook was the first step to be used for the forensic. That is where we are now," said Matanda.
He confirmed that while the Baker Tilly report only covered the period from April to September 2013, the new audit will look at the books from 2005.
British audit firm Baker Tilly's investigations into the plunder of funds at Capital Hill under in 2013 revealed that K25 billion was looted by government officials and private business persons in what has now become known as Cashgate
(Visited 28 times, 28 visits today)
Latest posts by Vanessa Banda
(see all)