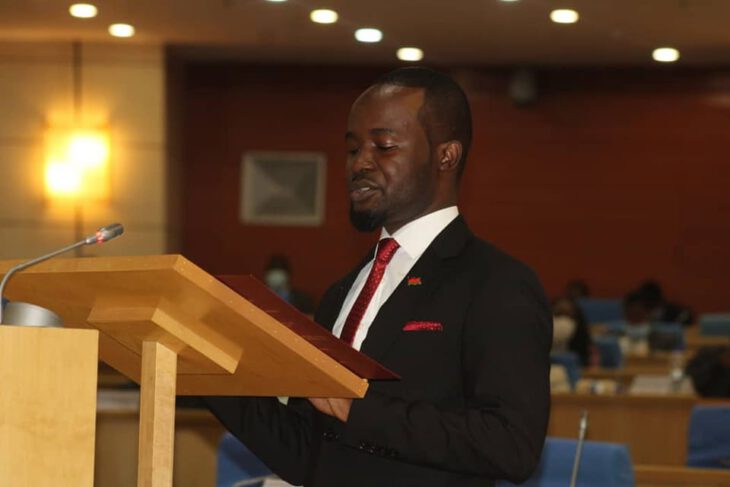 Treasury to pay more for debt servicing
Treasury is expected to pay interest totalling K381.84 billion on public debt in the second half of 2022/23 financial year, a rise from K263.35 billion largely due to a weak kwacha and high interest rates, figures show.
The provision for interest payments on debt for the 2022/23 financial year has increased by K124.5 billion from the approved budget of K520.7 billion to K645.2 billion, according to the Minister of Finance and Economic Affairs Sosten Gwengwe.
Gwengwe: We are currently asking creditors to restructure our debt
Ministry of Finance and Economic Affairs data shows that debt service cost on domestic and foreign debt was K201.3 billion, with actual expenditure amounting to K263.4 billion. Out of this amount, interest on external debt was K21.7 billion while that on domestic debt was K241.7 billion, representing an over-expenditure of K62.1 billion.
Presenting the Mid-Year Budget Review Statement in Parliament in Lilongwe on Friday, Gwengwe admitted the pressure public debt interest is placing on the budget, saying it is affecting budget implementation.
"The reason for over- expenditure on public debt interest is due to exchange rate adjustment, resulting from the devaluation of the kwacha and higher interest rates," he said.
To offset the impact of these increased expenditures, Gwengwe indicated that a number of budget lines under other recurrent transactions and development budget have since been revised downwards.
He said this has been done to ensure that the budget deficit and government borrowing are contained within sustainable levels of 7.1 percent of the gross domestic product (GDP).
Speaking in an interview yesterday, Catholic University economics lecturer Hopkins Kawaye said government is facing pressure because it is spending beyond its means.
He said: "It is not surprising that debt servicing costs are going up because despite the weak kwacha as well as the rising interest rates, government borrowing is becoming unsustainable.
"What is critical at this juncture is for the government to implement and put in practice various debt management tools and policies that are in place."
Meanwhile, Ministry of Finance and Economic Affairs data shows that as at end September 2022, Malawi's public debt stood at K7.3 trillion, up from K6.38 trillion in March 2022, an increase of 14 percent.
By breakdown, external  debt accounted for 45 percent or K3.3 trillion while domestic debt accounted for 55 percent or K4 trillion of the total debt. 
As a percentage of GDP, the total debt in nominal terms stands at 64 percent.
But Gwengwe has indicated that the government is looking at ways to deal with debt sustainability.
"We are currently asking our creditors to restructure our debts and they will be sacrificing and giving up millions of dollars," he said.
He said a Multi Donor Trust Fund under the banner Friends of Malawi has been set up where donors are mobilising resources to bail out Malawi and that the government is striving to optimise budgets to spend prudently and, where possible cut.
Let us know what you think of this article and remember to add us on our facebook and follow us on our twitter. Come back daily for more Malawi business news.
Quick Links: Download Business eBooks | Ten Signs You Are An Entrepreneur | What is a Managing Director?
Latest posts by Vanessa Banda
(see all)