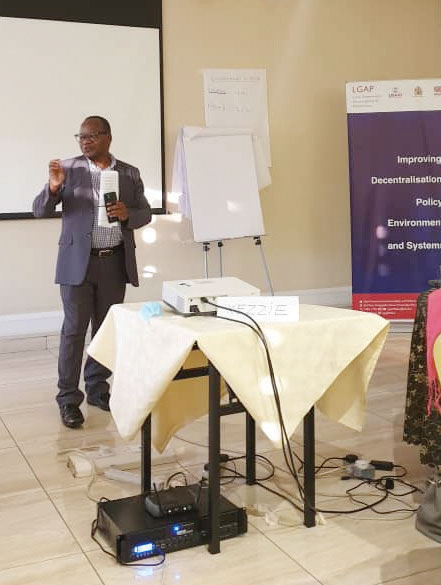 Treasury trains officials on accounting system
MWAMBINGA—Accounting is becoming more dynamic
The government has said it is taking steps towards the full implementation of the International Public Sector Accounting Standards (Ipsas) system.
Malawi adopted the cash basis Ipsas of reporting in 2011 to enhance service delivery in the public accounting sector.
However, the system has not been operating effectively due to technical and financial challenges.
With financial support from the United States Aid for International Development (Usaid) and United Kingdom Aid for International Development (UKaid) through the Local Government Accountability Performance (LGAP), the Ministry of Finance has embarked on training of trainers (ToT) to facilitate full implementation of the system.
Speaking when he opened the training in Blantyre recently, Director of Finance in the Ministry of Local Government, Abel Mwambinga, said the government remains committed to ensuring that the implementation of Ipsas Accrual is done both at the local and central levels.
Mwambinga said the government expects to be on full accrual Ipsas by 2026.
"Ipsas is here to stay as accountants in the public sector need to be familiar with the system. Accounting is becoming dynamic with growing technologies; hence, you also need to widen your knowledge of Ipsas by reading extensively," he emphasized.
Mwambinga thanked development partners for providing resources for the training workshop through LGAP Project.
One of the participants, Richard Chakhala of the Blantyre City Council, hailed the ToT training as an important step towards building the skills and knowledge among public sector accountants.
Chakhala pledged to deliver the best to his fellow accountants at the council.
Let us know what you think of this article and remember to add us on our facebook and follow us on our twitter. Come back daily for more Malawi business news.
Quick Links: Download Business eBooks | Ten Signs You Are An Entrepreneur | What is a Managing Director?
Latest posts by Vanessa Banda
(see all)