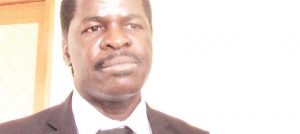 Tripartite signatures rise to 21
Mauritius has become the latest member state in the Common Market for Eastern and Southern Africa (Comesa) to sign the Tripartite Free Trade Area Agreement (TFTA), injecting fresh momentum into the Tripartite negotiations to create a free trade area covering half of Africa.
Stretching from Cape to Cairo, the Tripartite encompasses Africa's three regional trading blocs; Comesa, East African Community (EAC) and the Southern African Development Community (Sadc) and is arguably Africa's largest trading economic bloc, with a combined Gross Domestic Product of $1.3 trillion.
The agreement was launched in 2015 and it was envisaged that it would take three years to complete negotiations before the treaty would then be enforced.
Malawi was among the first countries to append its signature to the agreement when it was launched in Sharm El Sheikh, Egypt two years ago.
According to Comesa Secretary General, Sindiso Ngwenya, the agreement has the potential to unlock sustainable development in Africa by bringing close to 700 million people in one market.
"Governments should involve their respective private sectors in the consultations as these are the key drivers of regional trade to give impetus to the tripartite process. These include the small and medium enterprises.
"In the next six months, negotiations at the national and regional level will ensure that the private sector plays its proper role," Ngwenya is quoted as saying.
But while the Tripartite FTA is hoped to become a major boost to intra-regional trade in the Africa region, the agreement will only enter into force after ratification by at least 14 member states.
So far, only Egypt and Uganda have signed and ratified the agreement.
In an opinion piece published recently titled, 'African Industrialisation' Comesa Director of Customs and Trade, Francis Mangeni, lauded the Tripartite agreement as the best practice for the whole world in pursuing regional economic integration.
Mangeni said this is because the TFTA approach bases regional economic integration on at least three simultaneously critical pillars; building of large regional markets to support critical levels of investment, cross-border economic infrastructure including rural infrastructure and industrialisation.
Countries that have signed the agreement include Angola, Burundi, Comoros, DR Congo,
Djibouti, Egypt, Kenya, Namibia, Seychelles, Rwanda, Sudan, Tanzania, Uganda, Swaziland and Zimbabwe.
The Tripartite covers a population of close to 700 million spanning over 17.3 million square kilometres, which is nearly twice the size of China or the United States.
(Visited 16 times, 16 visits today)
Latest posts by Vanessa Banda
(see all)