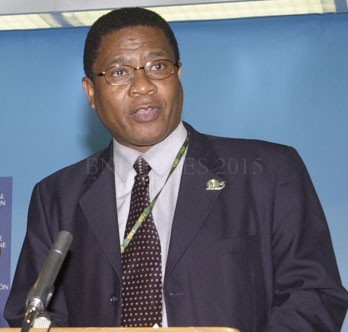 Tripartite trade area launch set for June
The much-awaited launch of a Tripartite Free Trade Area (TFTA) for Sadc, Comesa and the East Africa Community is now set to take place from 7-10 June in Egypt during the third Comesa – EAC – Sadc Tripartite Summit, an online trade publication has revealed.
The TFTA, once enacted, would bring together the East African Community (EAC), the Southern African Development Community (Sadc) and the Common Market for Eastern and Southern Africa (Comesa).
It will cover 26 countries from Egypt to South Africa with a combined population of 625 million people and an aggregate GDP of US$1 trillion, represent half of the African Union's membership and 58 percent of the continent's economic activity.
Negotiations to launch the TFTA began in 2011 with the adoption of a declaration aimed at establishing an FTA that emphasised market integration, infrastructure and industrial development as the three main pillars of such process.
The negotiating principles and the roadmap to conduct the negotiations were also adopted during this summit.
The launch of the TFTA was originally planned for December 2014 at the Tripartite Summit of Heads of State and Government in Cairo, Egypt.
However, it was then delayed and rescheduled for the first quarter of 2015, according to a draft report of the senior official's meeting that preceded the December African Union Conference.
Earlier this year, in January, Fatima Acyl, AU Commissioner for Trade and Industry indicated that the TFTA would be launched in May in Cairo, Egypt.
In February this year, Malawi hosted the 11th Tripartite Trade Negotiations Forum (TTNF) where discussion centred on finalising work in various areas such as tariff offers, rules of origin regimes, trade remedies, dispute settlement, and movement of business people.
However, the meetings in Malawi – according to Bridges Africa, did not achieve as much as it was expected with difficult negotiating areas include trade remedies and the dispute settlement mechanism, indicated the source.
"The Comesa-EAC-Sadc troika faces significant challenges in harmonising differential rules of origin which have so far impeded inter-regional trade and the creation of regional value chains," writes Bridges Africa.
Experts such as Eckart Naumann from the Trade Law Centre in South Africa have pointed out that 56 percent of the rules of origin are dissimilar across the three regional economic communities.
During a meeting last month, Sindiso Ngwenya, Secretary General of Comesa and chair of the Tripartite Task Force, proposed that Comesa, Sadc, and the EAC jointly launch negotiations with the Ecowas for establishing an FTA.
Latest posts by Vanessa Banda
(see all)