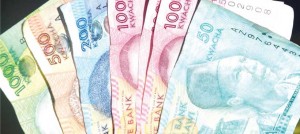 Troubled kwacha | The Times Group
It has been a bumpy ride for the Malawi kwacha depreciating by close to 349 percent in nominal terms since its devaluation in 2012.
At the time of its devaluation and subsequent floatation in May 2012, the kwacha was trading at around K167 on the parallel market.
Our independent calculations show that the kwacha has continued to weaken since then and is now being sold at around K750 to the US dollar on the parallel market.
This represents 349 percent depreciation when calculated against the K167 exchange rate at the time the kwacha was devalued.
But while the weakening exchange rate has now become a liability to the business community as imports have now become more expensive, the Reserve Bank of Malawi (RBM) still maintains that the devaluation was a necessary evil.
RBM spokesperson Mbane Ngwira said when other factors are taken into consideration, the kwacha's current standing is far much better for the country than was the case prior to its devaluation and subsequent floatation.
"We could not have done without it [devaluation]. If we had not devalued the kwacha at that time, we could have been worse off. We could have lost everything," Ngwira said.
Prior to the devaluation, the International Monetary Fund (IMF) had been calling on the government to devalue the kwacha to end a shortage of foreign currency that had left the country unable to import enough fuel to keep the nation running.
The IMF further suspended its programme and several other key donors, including Britain, also suspended aid to Malawi.
The late president Bingu wa Mutharika had fixed the exchange rate in 2005, and had steadfastly refused to make a major devaluation, which he argued would hurt the poor.
After Mutharika's sudden death, then new president, Joyce Banda moved quickly to restore relations with international lenders and donors and this included devaluing the local unit.
But economist Ben Kalua said the devaluation of the kwacha has not brought in the anticipated results judging by trends observed in the past five years.
According to Kalua, the devaluation has failed to boost exports noting that instead, the appetite for imports has continued to grow among Malawians.
"The import bill is now twice than what the country gets from export earnings," he said.
A recent National Statistical Office report indicates that Malawi's negative trade balance continues to widen despite various policy interventions to narrow the deficit.
"We were expecting that by now things might have changed in regard to attracting more investors, but there seems to be several barriers to entry. The currency had been over-valued then and eventually discouraging investment inflow but over time, no tangible results have been seen," he said.
(Visited 5 times, 5 visits today)
Latest posts by Vanessa Banda
(see all)