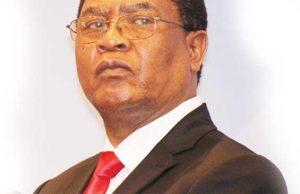 Tunisia prepares to join Comesa
Tunisia is to become the 20th member state to join the Common Market for Eastern and Southern Africa (Comesa).
Comesa is a free trade area formed in December 1994 to replace a Preferential Trade Area which had existed since 1981.
Tunisia is preparing to sign the Comesa Treaty during the next Comesa Summit scheduled for October to become the latest member to join the regional trading bloc.
A statement from Comesa indicates that Tunisian Prime Minister and Head of Government, Yousef Achahed, told a visiting Comesa delegation that his country was ready to conclude the negotiations early in readiness for the accession to the Comesa Treaty.
The Comesa delegation was led by the Secretary General, Sindiso Ngwenya and was in Tunisia to discuss with the government the steps towards joining the largest regional bloc in Africa.
The mission is in fulfillment of the decision of the 19th Comesa Heads of State Summit held in Madagascar in October 2016 that mandated the Bureau of the Council of Ministers to enter into negotiations with the Republic of Tunisia on the terms and conditions of accession to the Comesa Treaty.
The bilateral talks focused on the activities to be undertaken by Tunisia as part of the preparations to accede to the Comesa Treaty.
"What this means is that it will require Tunisia to simultaneously join Comesa financial, technical, semi-autonomous and autonomous institutions," Ngwenya is quoted as saying.
As part of the preparations for launching the negotiations between the Bureau of Council and Tunisia, the Comesa delegation held separate discussions with Tunisia's Minister of Trade and Industry and Minister of Development Investment and International Cooperation.
The Comesa delegation will be meeting with other ministers and private sector representatives in the coming days.
Tunisia first applied for observer status in Comesa in 2005 but the matter was not concluded. In February, 2016 the country formally wrote to the Secretary General making inquiries on joining Comesa. This set in motion the current process towards its admission.
Article 4 of the Treaty provides that the Comesa Authority may admit a country which is an immediate neighbour of a member state upon fulfilling conditions set forth including acceptance of the Comesa aims and objectives, compliance with the general undertakings and fundamental principles and wishing to co-operate with Comesa.
(Visited 17 times, 2 visits today)
Latest posts by Vanessa Banda
(see all)