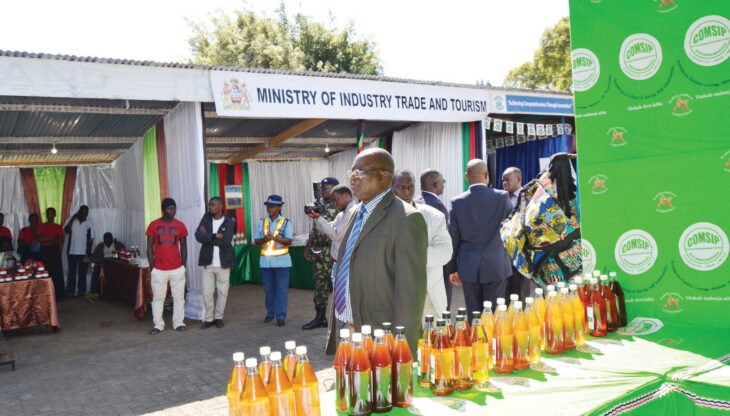 Uncertainty over 2020 Malawi Trade Fair – It might not happen this year
There is uncertainty over the hosting of this year's Trade Fair as Malawi Confederation of Chambers of Commerce and Industry (MCCCI) indicates that the Covid-19 pandemic may force them to cancel the event.
Usually, the fair which brings together local and international businesses to exhibit and sell their products, happens in May.
But the chamber announced that they were monitoring the situation by then.
MCCCI Head of Membership Development and Communications, Tione Kafumbu, said the Covid-19 situation is still threatening the normalcy of business; therefore, it would be hard to tell of the possibility of hosting the fair.
"As you are aware, the situation is not improving and that means holding such an event is out of the equation for the time being. But we are still monitoring and also still trying to find other ways to provide a platform where businesses can still showcase their products," Kafumbu said.
He added that MCCCI is exploring alternatives such as going digital and is recruiting developers to provide a platform for online trading.
The trade fair allows local businesses to showcase products to potential international buyers and investors and accords an opportunity for linkages.
Meanwhile, Small and Medium Enterprises Development Institute (Smedi) has agreed with the option to delay hosting of the fair this year.
Smedi spokesperson, Alinafe Mpoka, advised SMEs to find ways to survive the pandemic by coming up with products that are marketable.
"The other thing is that they should go digital because most things are being done digitally. So, this can help them to market products even while at home and help them sail through the pandemic," Mpoka said.
While acknowledging that if the fair will be cancelled, it will be a knock on SMEs, Chamber for Small and Medium Businesses president, James Chiutsi, said it is only right to do so.
Chiutsi encouraged SMEs to use online apps to create networks and display products.
Covid-19 pandemic has affected most business operations with the worst hit being tourism, hospitality and transportation.
Let us know what you think of this article and remember to add us on our facebook and follow us on our twitter. Come back daily for more Malawi business news.
Quick Links: Download Business eBooks | Ten Signs You Are An Entrepreneur | What is a Managing Director?
Latest posts by Vanessa Banda
(see all)