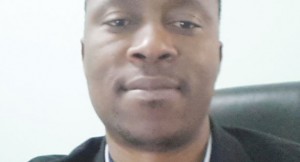 Unemployment still a problem in Malawi
The International Labour Organisation (ILO) says job creation for world's youth remains an uphill struggle as two out of five economically active youth in most countries, including Malawi, are still unemployed.
In its Global Employment Trends for youth 2015, the international labour body said in many countries, the youth population continues to suffer the effects of the economic crisis and austerity measures.
"In these countries, finding work, let alone full time employment as a youth with no experience continues to be an uphill struggle," says ILO in the report.
In its findings, ILO says in most low income countries like Malawi, at least three in four young workers fall in the category of irregular employment, while nine in 10 young workers remain in informal employment.
"In all countries, youths aspire for productive, formal employment opportunities that provide them with a decent wage, relative security and good conditions of work. Unfortunately, far too few youth are able to match their aspirations with reality," read the report, in part.
The report has, however, shown that the global employment crisis is easing as the number of unemployed youths declined by 3.3 million from the crisis peak of 76.6 million in 2009 compared to 73.3 million in 2014.
It says the youth share in total unemployment rate is also decreasing with youth accounting for 36.7 percent of the global unemployment rate while 10 years previously in 2004 the youth share was 41.5 percent.
A local labour expert says Malawi is not doing enough to create jobs to absorb new entrants into the labour market.
In an earlier interview, general secretary of the Communication Workers Union, Hamilton Deleza, noted that despite the elevation of the Ministry of Labour to become one of the priority ministries by the current regime, there has not been specific plans set up to achieve meaningful job growth.
The National Statistical Office (NSO), in its first ever labour force survey report for the country released in 2014, put formal unemployment rate in Malawi at 21 percent.
(Visited 38 times, 38 visits today)
Latest posts by Vanessa Banda
(see all)