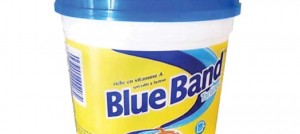 Unilever unveils new Blue Band margarine
Unilever Malawi on Saturday unveiled new Blue Band margarine which is formulated with omega three and six for added nutrition.
Unilever Malawi Managing Director, Anele Zunga, said Blue Band provides healthy goodness in the form of micronutrients and vitamins which include omega three and six in addition to vitamin A, D, B6 and B12, niacin, folic acid and fats that are important in child development.
"Good nutrition and a balanced diet will positively impact a child's concentration and energy levels, which is an essential step to healthy lives and better school performance for children," Zunga said.
A 2014 report by the United States Agency for International Development (Usaid) revealed that under nutrition continues to be one of the challenges for mothers and children in Malawi.
This is mostly in the rural areas where as of 2014, 48 percent of the rural children had stunted growth as compared to 41 percent of children in the urban areas.
Zunga said Unilever continues to invest in innovations that create a brighter future for consumers and communities.
"As such, Blue Band margarines are fortified to tackle under nutrition and make a positive contribution to a balanced and healthy diet for communities and especially children," Zunga said.
He said, in order to drive awareness of the importance of a balanced diet and create a brighter future for communities, Unilever Blue Band will award 15,000 shoppers from 10 selected supermarkets with a complimentary loaf of bread when they purchase a tube of Blue Band margarine.
(Visited 48 times, 1 visits today)
Latest posts by Vanessa Banda
(see all)