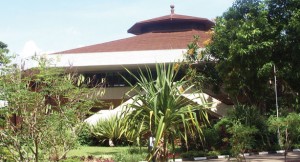 University of Malawi council loses case
The High Court sitting in Zomba has faulted the Council of the University of Malawi (Unima) for its decisions to withhold employees' pay because of an industrial action that paralysed the university's operations for months.
The labour dispute ensued end 2014 after the council offered its employees a 14 percent salary increment which the workers described as unsatisfactory instead of the 45 percent which the employees later demanded. Because of the dispute, the council deducted salaries of all its employees who opted for the industrial action.
The strike was part of a series of disputes that occurred in the country after President Peter Mutharika and his ministers offered themselves an 80 percent pay hike which they later suspended, following public uproar, due to poor economic performance the country was going through by then.
Presiding Judge Redson Kapindu said the council's decision to declare the strike illegal was clearly ultra vires in that the council had no power to make the decision under the law, and was, therefore, incompetent and invalid.
"That the Respondent (council) usurped the function and power of the Industrial Relations Court (IRC) or the High Court in making such a declaration; that the finding that the employees on strike were absent from work or that they did not do work was incompetent and invalid, premised on the fact that the prior declaration of the strike by the Respondent as illegal was equally incompetent and invalid.
"That the Respondent's resolution and decision that salaries of the applicant's members who were on strike should be deducted and withheld and to continue withholding such salaries is unreasonable and ultra vires the powers and/ or rights of the Respondent and illegal. That the Respondent should immediately pay all its employees that were affected by its decision to deduct and withhold pay herein the full amount that was thus deducted and withheld," ruled Judge Kapindu, adding that cost of the trial should be awarded to the union.
The Judge noted that the action of the employees should not be prejudiced as if they were in breach of their employment contract, adding that the union followed proper procedures.
"Such prejudicial treatment, which can include taking pecuniary measures taken against striking employees, would end up rendering the whole notion of the right to strike to be emptied of almost all meaningful content," reads part of the ruling.
According to the ruling, the union members reported about their dispute to all responsible entities such as the Principal Secretary responsible for labour and the University Registrar Benedicto Malunga and that all parties acknowledged receipt of the letters outlining their concerns.
(Visited 41 times, 41 visits today)
Latest posts by Vanessa Banda
(see all)