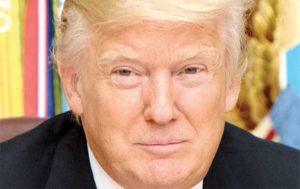 US president Trump outlines major tax cuts
US President Donald Trump has called for major tax cuts as part of a longstanding Republican effort to overhaul the US tax system.
A framework released by Republicans calls for lowering the tax rate for corporations from 35 percent to 20 percent, among other changes.
The president said the revamp will make the US more competitive and help middle class families.
Democrats criticised the plan as a give-away for the wealthy.
The Republican blueprint does not detail what tax benefits might be eliminated to offset the cost of the cuts – negotiations that are likely to be difficult.
The Chamber of Commerce, an influential business group that has pushed for reform, said it would remain engaged during the "hard decisions" ahead.
President Trump said he wanted to simplify the system, lower the burden on middle class families and make the US more competitive.
"Our country and our economy cannot take off like they should unless we dramatically reform America's outdated, complex and extremely burdensome tax code," he said.
Among the changes, Republicans would slim the number of tax brackets to three, with people charged at a 12 percent, 25 percent or 35 percent rate.
What incomes would qualify for each rate is still unknown.—BBC.
(Visited 14 times, 14 visits today)
Latest posts by Vanessa Banda
(see all)