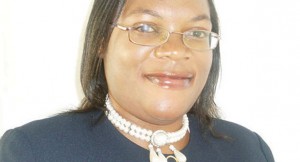 US$1.2m at risk over entry visas
About 300 tourists that had booked to travel into the country through various tour operators are on the verge of cancelling their reservations worth US$1.2 million due to lack of clarity from the Malawi government on the Visa fees set to be introduced on October 1 this year.
Malawi had earlier announced that it will introduce a US$75 Visa fee for all tourists coming from countries that charge visa fees to Malawians travelling into their countries.
However, it is not clear whether the fees will also apply to travelers who pre-booked their visits prior to October 1.
Although the Department of Tourism and the Home Affairs Ministry are said to have agreed to allow tourists that already booked with tours to get their visa on entry and be exempted from the fee before US$75, the Ministry of Home Affairs has not yet issued an official statement on the matter as expected.
The tourists are now said to be jittery to pay for their bookings with operators and some Immigration Officers are reported to have already started illegally demanding visa fees even before 1st October.
Consequently, it has been established that over 300 tourists have indicated that they will cancel their bookings if they will not be exempted from the fees.
Malawi Council of Tourism executive director, Rosebill Satha-Sambo, confirmed in an interview that various tour operators have reported to the council about the problem.
"We have been pushing for over a month to have the official communication so that airlines do not refuse the tourists from boarding planes but we still don't have the statement," said Sambo.
Both Minister of Home Affairs Jean Kalilani and the ministry's spokesperson, Rose Banda, could not comment on the matter when contacted on Sunday and Monday, respectively.
Director of Tourism, Patricia Liabuba, however, blamed lack of coordination and common understanding among government entities for matters with overlapping jurisdictions.
"Slowly we could lose the confidence of prospective tourists as issues of visa are very sensitive and to win back that confidence will be difficult," said Liabuba.
The new visa regime will make Malawi more expensive since apart from the US$75 fee, tourists from the countries that have no Malawian embassies will have to travel to other countries to access the consular services in the absence of online platform through which prospective visitors can apply for visa to Malawi.
Some neighbouring countries have entered into a One Visa Agreement through which tourists enter several countries at a single fee of US$50 and Malawi is certainly going to out-price itself on the tourism market with its single country fee at US$75.
(Visited 2 times, 2 visits today)
Latest posts by Vanessa Banda
(see all)