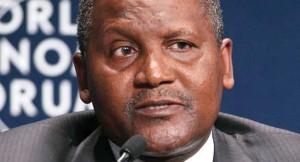 US$16bn eyed in investments
As days get closer to Malawi Investment Forum (MIF) which takes place in Lilongwe on Monday and Tuesday next week, the Ministry of Industry and Trade and the Malawi Investment and Trade Centre (MITC) expect the forum to generate US$16 billion (about K7.2 trillion) in prospective investments.
Secretary for Industry and Trade, Cliff Chiunda and MITC chief executive officer, Clement Kumbemba, told a press briefing in Lilongwe on Tuesday that over 70 bankable projects have so far been submitted by Malawi companies for the forum and that these add to those already in the compendium being promoted by government.
The event has already attracted high profile representation from the international investment and finance world, including representatives of 80 international companies and organisations from the United States, the United Kingdom, China, India, South Africa, Brazil, Uganda and Japan, amongst others.
From Malawi, 90 companies have also confirmed to attend.
"We are proud to note the number and level of delegates. This underscores how the forum has been rated on the international scene," said Chiunda.
On the proposals received, Chiunda said 20 are from agriculture and agro-processing, 15 from manufacturing and 10 in infrastructure with the remaining in energy, tourism and financial services.
On his part, Kumbemba said a department has already been set up within MITC to be responsible for following up the proposals after the forum.
"Holding the event is not important as it is with actualising the pledges. We will ensure that any proposed ventures will be followed up," he said.
He said, among other things, that sector specific conferences will be held twice a year as part of the follow up process.
Africa's richest man Aliko Dangote is among high profile figures expected to grace the event which has attracted financiers, investors and promoters from around the world.
The forum is expected to bring together 300 delegates, of which 100 will be foreign, 150 from the local private sector and 50 from government ministries and agencies.
(Visited 1 times, 1 visits today)
Latest posts by Vanessa Banda
(see all)