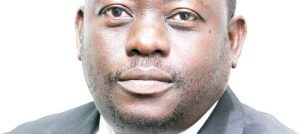 Verdict on secret water hike expected in January
The Competition and Fair Trading Commission (CFTC) is in January 2018 expected to deliver a verdict on the decision of water boards to secretly raise water tariffs without giving prior notice to their customers.
The board of commissioners of CFTC meets every quarter to consider and adjudicate over cases relating to unfair trade practices, anti-competitive business conducts and mergers.
The last meeting was held in October.
CFTC Director of Consumer Welfare and Education, Lewis Kulisewa, said, even though the government reversed the tariff hike, CFTC will still carry on with its independent investigations into the matter to establish if there were any violations to the Consumer Protection Act (CPA) and the Competition and Fair Trading Act.
Section 6 of the CPA makes it mandatory for service providers to provide consumers with true, sufficient, clear and timely information on the services they offer.
'We have a robust investigation system where we process allegations of unfair conduct and, at the end, we issue orders," Kulisewa said.
If found on the wrong side of the law, the water boards may be asked to reimburse consumers the money they collected between July and October this year following a provision in Section 3 of the CPA which gives entitlement to consumers to get "full, timely, adequate and prompt compensation for damages suffered, which are attributed to a supplier or trader" and this can include refunds.
(Visited 14 times, 14 visits today)
Latest posts by Vanessa Banda
(see all)