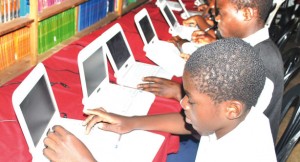 Weak laws put Malawi at risk
The Malawi Communications Regulatory Authority (Macra) has warned that Malawi is at risk of increased cybercrime attacks if it does not enact relevant laws to fight the vice which has already cost approximately US$445 billion to the global economy.
Speaking recently at a high level national security conference held in Lilongwe, Macra Deputy Director General Francis Bisika said growing technology and an increase in online transactions through internet and mobile banking services makes Malawi a potential candidate of cyber attacks.
Bisika further observed that Malawi does not have specific cyber security laws and most of its security related laws contain major gaps, hence making it difficult for the country to tackle computer and internet related crimes.
"It is important to address the issue of cyber security for Malawi now because Malawians are using the internet for delivery of essential services and social media is increasingly overtaking conventional communication channels. However, the biggest bottleneck for Malawi is that the country's security agents and legal framework pay little or no attention to contemporary crime wrecking havoc in the cyber sphere," he said.
But Bisika said government in collaboration with some of its institutions, including Macra, is working on relevant legislation such as the Electronic Transaction Bill to position Malawi at a better advantage against cyber threats.
"The bill aims to address promotion of e-transactions and e-commerce, facilitate the use of e-application in public sector and deal with online liability," says Bisika.
Other aspects in the e-Legislation Bill are recognition of digital data in rules of evidence, e-signatures, cryptography for authentication and establishment of the Computer Emergency Response Team.
Also included in the proposed legislation is internet service provider online liability and responsibility which is a requirement to report cyber crime incidents to relevant authorities and to take off infringing content as soon as notified.
It also contains a provision on international coordination in fighting cyber crime and appointment of cyber inspectors whose duty would be monitoring and investig ating cybercrimes, subject to warrant as well as criminalization of cyber-crimes including unauthorized access, pornography, hacking, denial of service, spamming, and illegal trade.
(Visited 4 times, 4 visits today)
Latest posts by Vanessa Banda
(see all)