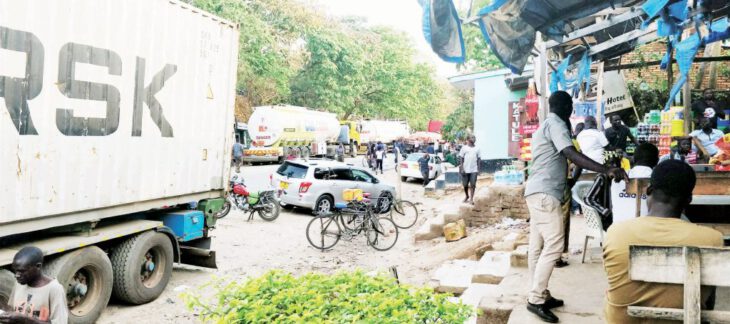 What if Covid strikes again?
Felix Mlusu
When we all thought the battle against the Covid pandemic was about to be won, the third wave geometrically found angles to emboss itself into the already struggling global village.
Some quarters have projected that Covid would have affected nearly all countries and more than 50 million people by 2021.
This puts governments across the globe in a position of uncertainty, forcing them to make severe tradeoffs to address the health, economic, and social issues that comes with the pandemic.
Recovery has been slow and many economies may not restore their output levels from 2019 until at least 2022 as long as they manage to keep strict measures against the marauding third wave that has already started smothering some parts of the world.
Local private sector players have time and again indicated that they are still struggling to resuscitate production and sales to pre-Covid levels.
Just last week, Co- Chairperson of the Presidential Taskforce on Covid Wilfred Chalamira Nkhoma disclosed that 14 out of 87 samples that were sent to South Africa for gene sequencing show that they have the variant of coronavirus which was first discovered in India.
"People should understand that it is not only this variant which is in circulation across the world. The other samples from the 87 show that they have the variant which we had in the first place," he said.
Simply put, Malawi has registered a variant that is wreaking havoc elsewhere as the third wave of the pandemic.
However, Finance Minister Felix Mlusu said, in an interview, that the government is vigilant in case of a third wave of the pandemic but could not state what measures have been put in place to preserve the economy.
"I am not sure if the third wave has hit the country as yet but we are vigilant. Our belief is that our projections in the budget (2021/22) are going to hold," Mlusu said.
Obviously some regions are more affected than others. Largely urban regions have been heavily hit but deprived sections inside them have been hurt harder than less impoverished areas.
The numerous threats differ significantly based on location which necessitates a territorial approach to health, economic, social, and fiscal policy responses, as well as very strong inter-governmental coordination.
Economic expert Donasius Pathera holds that Malawi and other African countries need to understand the challenges they have in terms of the already unmanaged sectors such as health.
He said government should come up with major investment recovery packages centred on public investment, prioritising investment recovery packages that focuses on improving health systems, digitisation and expediting the transition to a carbonneutral economy.
"There is need to reduce the possibility of fragmented crisis response to create or refocus existing multi-level coordinating structures that bring together government leaders among nations.
"There is a need to encourage the ongoing conversation between national and subnationalauthorities about Covid's fiscal impact on subnational budgets, based on shared evidence and data and accounting for the crisis's differential effects," Pathera said.
He added that: "there is need to assist local governments in closing the gap between decreasing revenues and increasing expenditures to avoid underfunded and unfunded requirements, as well as probable harsh cuts in spending."
The impact of the pandemic on the local economy cannot be overemphasised more so the need to be cautious of a third wave of the pandemic.
There is need therefore, to explore and introduce short and long term fiscal tools, including tax measures, easy access to external financing and more flexible, modern and innovative financial management tools to position the nation at an advantage against looming waves of the pandemic.
As many other stakeholders have indicated before, the government should use public investment across all levels of its branches to support Covid recovery and minimise fragmentation in the allocation of investment funds targeting Covid responses, ensure allocation criteria guided by strategic regional priorities; integrate social and climate objectives into recovery plans designed by all levels of its branches and consider introducing resilience building criteria for the allocation of public investment funding for all its levels.
The Covid pandemic should help governments become wiser on how to mitigate the impact of any crisis coming forth.
It is prudent to find opportunities of thriving during this crisis by among other things building state of the art hospitals and uphold restrictions on movement of people especially from countries that have been hit hard by the third wave.
Let us know what you think of this article and remember to add us on our facebook and follow us on our twitter. Come back daily for more Malawi business news.
Quick Links: Download Business eBooks | Ten Signs You Are An Entrepreneur | What is a Managing Director?
Latest posts by Vanessa Banda
(see all)