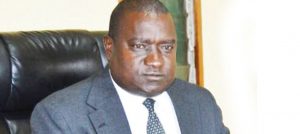 'Wivokil ready for export market'
AHL Chemicals and Steel (ACSL) says plans are underway to release i ts grain protectant , Wivokil,to the export market, said AHL Chemicals and Steel Ltd, General Manager, Edmund Chirambo.
"Wivokil is now a household name across Malawi and in neighbouring countries," Chirambo said.
He said AHL is working on paper work to release the product to the international market.
Chirambo said AHL Chemicals and Steel started producing Wivokil as one way to reduce post-harvest losses.
"This year, we are excited to disclose that farmers that have used Wivokil as a grain protectant are experiencing positive results. The product is mainly used on maize, where post-harvest grain losses range between 20 to 40 percent," he said.
According to Chirambo, besides maize, Wivokil is also effective in beans, soya beans, pigeon peas and cowpeas, among others.
"Wivokil Super controls insects such as larger grain borer, grain weevil, red flour beetle, dried bean beetle, lesser grain borer and grain moth, among others," he said.
He said the continuous risk of grain damage by insects remains a major threat to food security.
"In some instances, major portions of the grain harvested are destroyed by insects such as maize weevils and large grain borer, especially where people lack well secured storage facilities for example, in villages," he said.
Latest posts by Vanessa Banda
(see all)