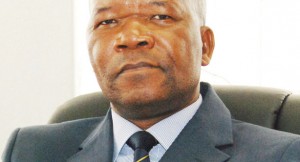 Woes persist at the tobacco floors
AHL Tobacco Sales has accused tobacco buyers of bringing chaos and confusion on the market by continuing to favour growers who produced their tobacco with bank loans they guaranteed at the expense of self-supported growers.
The company has since asked authorities to ensure that all tobacco growers are on funded contracts and be treated equally on the market.
AHL Tobacco Sales general manager, Peter Yakobe, said in an interview that the behavior by tobacco buyers under the Integrated Production System (IPS) is causing problems on the tobacco market.
He said instead of buying tobacco based on clear factors such as quality as well as demand and supply, buyers are discrimination against non-contracted tobacco on prices, quantity and other things.
The same is the case when it comes to offloading of tobacco.
Yakobe said in terms of pricing, the funded crop gets $0.20 or $0.40 higher than the non-funded for the same quality and grade of the leaf.
"These are things that we are observing on the market. As of auction sales, it is even worse," said Yakobe.
He also said the merchants are growing their own crop which is also getting a priority in terms of marketing.
Yakobe said the practice is impacting negatively on tobacco growers.
He said although the intended objectives of IPS are good, it is the actual practices that are working against the majority of the growers.
Yakobe said even for the growers selling under contract farming, it is only a few farmers who received support from the companies that are being favoured by the buyers.
"Within IPS, there are also two marketing systems. They are both contracts but some are funded while others are non-funded crop," said Yakobe.
"In terms of volumes, you will find that 70 percent of the crop is non-funded while 30 percent comes from the funded contracts. But when the picture is presented out there, it is like the whole lot is IPS leaf," he said.
He said when buying the tobacco, buyers clearly prefer the funded crop which they buy first and at better prices while the same is not the case with the non-funded crop.
"This is a discriminatory sort of arrangement because both funded and non-funded farmers want to get their money as quickly as possible," said Yakobe.
"The non-funded farmers may also have obtained loans on their own somewhere and they too have to pay back their loans. But the merchants are fast tracking the buying from growers who got loans through them so that they can repay their debt. That is unfair," said Yakobe.
Tobacco Control Commission (TCC) chief executive officer, Bruce Munthali, said buyers have already been engaged to ensure that the practice of discriminating against other growers ends.
He said buyers have an obligation to treat all growers equally, regardless of whether they are on contract or not.
"We do not want to see such type of discrimination. We want all farmers to be served equally so that all farmers who have grown their tobacco in the country should be able to sell their crop," said Munthali.
(Visited 20 times, 20 visits today)
Latest posts by Vanessa Banda
(see all)