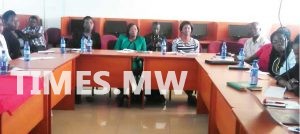 Women engineers partner South African firm
Women engineers in the country have partnered a South African non-profit organisation, WomEng, to develop the next generation of female engineers in Africa.
WomEng co-founder, Naadiya Moosajee, was in the country for a two-day clinic with Malawi's women engineers.
Chairperson of the Malawi Institute of Engineers women chapter, Susan Mponda, said one of the objectives of the chapter is to partner with international organisations in order to promote women in the sector.
Mponda said WomEng offers various trainings that are beneficial to the industry hence the partnership will provide opportunities for the women to improve their skills in all sectors.
"WomEng has been giving out trainings that are in line with the sector and we feel our women can get international exposure through such trainings and work hard to achieve their goals," Mponda said.
She said the chapter is striving to encourage more girls to join the sector.
Mponda said so far, Malawi women engineers are doing well in their jobs and are able to contribute positively towards growth of the sector.
Moosajee said the programme WomEng offers aims to develop women engineers and help them to grow.
She said the leadership training is a global course that teaches young engineers leadership skills and how to be competitive in the sector that is mostly dominated by men.
"Malawi has fantastic women engineers that are looking for opportunities and are geared to change the world. As WomEng, we hope we will be able to offer them what they are looking for and help them achieve their goals.
"These women are willing to learn and change things and that is a good thing," she said.
(Visited 46 times, 46 visits today)
Latest posts by Vanessa Banda
(see all)