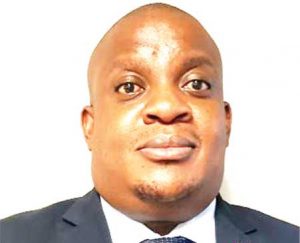 Working towards inclusive growth | The Times Group
Recently, the Economics Association of Malawi (Ecama) conducted its annual Lakeshore conference where new office bearers were elected. CHIKUMBUTSO KALILOMBE was elected to lead the association as president for the next three years. CHIMWEMWE MANGAZI caught up with Kalilombe to find out his vision for the grouping, among others;
First of all, congratulations for being elected Ecama President
Thank you
Now, tell us, who is Chikumbutso Kalilombe?
Chikumbutso Kalilombe is a 41-year old patriotic Malawian, trained as an economist. My highest educational qualification is a Master of Business Administration (MBA). I did my bachelors in Economics at the University of Malawi, Chancellor College, obtained with credit. I try to make an impact in any way I can in various sectors be it sports, music, education et cetera.
What difference are you bringing to the association?
The biggest difference will only be the leadership names as otherwise, we will still continue working towards the same ideals of Ecama as the other committees before us have been doing. Leadership styles inevitably differ that is what might be more pronounced this time, is an enhanced consultative approach on issues going forward to ensure a fair consensus from members of the association.
Critics have said the association has lost steam over the years for not providing guidance to authorities to drive the economy on a more sustainable path. Are these sentiments true?
I would not agree with that but maybe, what has happened recently is that the association has not been very visible in the press as the secretariat was, for a long while, not fully manned. That made it difficult as executives were double-tasked and being that the executives are not full-time employees, some effectiveness might have been lost. We are, therefore, glad that now, we have a fully-manned secretariat and our new executive director commenced duties this month. We believe, this should make a difference.
What is your impression of the performance of the Malawi economy in 2017?
The key macroeconomic indicators have been positive. Specifically, we have recorded the lowest inflation rate in recent years, have had a fairly stable exchange rate and interest rates have started going down. In actual economic activity, however, the benefits might not have trickled to other players owing to a number of developments.
For example, the power outages have affected most industries, both big and small scale. We have also seen that in the agriculture sector, commodity prices have not been as attractive thus affecting earnings for a significant sector of the populace. There is thus still more to be done to ensure economic growth is more inclusive, where the benefits of these positive strides are more pronounced to the wider society.
What should we expect going forward?
We cannot predict but rather only hope that the indicators will continue on the positive trajectory. What we suggest is that government works at ensuring that there are deliberate efforts to control the factors that negatively affect the macroeconomic environment. As a simple example, we all understand that inflation in this country is mostly food-driven and as such, when weather or other factors adversely affect the yield, inflation rises.
As a consequence, this almost always translates into a higher interest rate regime. However, as a country, we seem fully reconciled to the fact that we should pray and hope for good weather as a factor in our economic growth journey. When weather is bad, therefore, we are resigned to accept that the macroeconomic environment will be negatively affected.
What we are suggesting is that government should put in place specific mitigating factors for such scenarios. For example, we could yearly have standby facilities to buy maize within or outside the country when necessary, to ensure prices are maintained stable assuring a manageable inflation trend. These are though just thoughts and suggestions for now and we hope Ecama will be given a chance for closer engagement for the benefit of the nation.
The economy has enjoyed stability for quite some time and the country is now looking at growing the economy, what suggestions can you provide that can help Malawi to attain economic growth?
Ecama recently hosted a conference whose theme related more to this question and the suggestions made include; strengthening our governance institutions, investments in energy, policy consistency and effective implementation, improving education standards and many more other suggestions. A full communiqué on this will follow soon. These, however, are not at all new suggestions as they have been said before.
What in my view is more paramount, therefore, is an awakening of a desire in Malawians, across all spectrums, to develop our country regardless of differing inclinations. We need somehow to develop a psyche that puts economic development as a nationally-shared agenda that is not affected by politics and other factors. I believe this is what all of us should be working toward.
(Visited 1 times, 1 visits today)
Latest posts by Vanessa Banda
(see all)