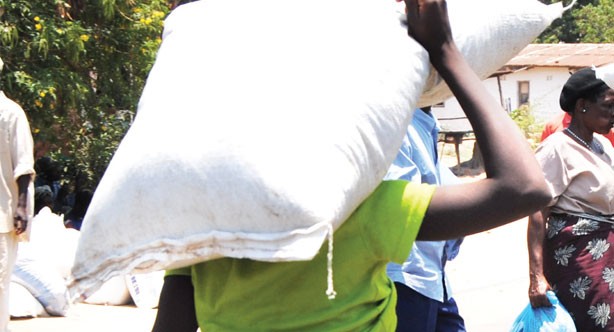 World Bank belittles Fisp – BNL Times
The World Bank says the Farm Input Subsidy Programme (Fisp), which currently takes up 70 percent of the agricultural public expenditure and 10 percent of the national budget, has not contributed significantly to poverty reduction as hoped.
The bank has since advised the government of Malawi to increase farmers' contribution towards the Fisp from three percent to 30 percent if it is to relieve its strain on public expenditure.
The bank says lowering the rate of subsidy by increasing farmers' required contribution would not only reduce government costs but also induce less productive farmers to self-select out of the programme.
World Bank made these observations as part of the recommendations contained in its maiden Malawi Economic Monitoring report which provides an analysis of key economic and structural development challenges that interfere with the country's ability to achieve high rates of stable, inclusive and sustainable economic growth.
The repor t fur ther provides recommendations to help improve macroeconomic policies.
"The continuous dominance of the subsidy programme in the agricultural sector has crowded out investment in other agricultural programmes. This might have resulted in longer term productivity gains or facilitated greater crop diversification," the bank said.
The World Bank has also observed that inefficiencies in Fisp implementation have led to the programme being a major source of budget overruns in recent years.
"Poor implementation of the programme such as the unpaid arrears for the purchase of fertilizer and seeds from the previous season, the clearance of unused fertilizer from the Farm Input Loan Programme as well as tonnage allocation formula have contributed to raising average purchase costs for the government," it says.
The World Bank has further faulted the policy of formulating the budget in June or July, when the kwacha tends to be at its strongest, and purchasing imported fertilizer in October or November during the lean forex season when the kwacha is under pressure.
"This continually exposes the government to foreign exchange risk" says the bank.
When contacted, Minister responsible for Agriculture Allan Chiyembekezeka expressed surprise with some of the revelations but was quick to say the World Bank is entitled to its own opinion.
"I cannot say that I entirely agree with what the report says, but we have our plans as government and we already made a decision on the programme. We shall announce our plans soon, irrespective of what the bank says, said Chiyembekeza.
Civil Society Agriculture Network (Cisanet) Executive Director Tamani Nkhono supported the bank's proposal to increase farmers' contribution in Fisp to 30 percent.
"The subsidy programme has failed to reduce household poverty due to the enormous flaws on its design, government should even stop using tenders to identify suppliers and instead make it open just like the seed subsidy, this will reduce corruption and other anomalies in the programme," said Nkhono.
Latest posts by Vanessa Banda
(see all)