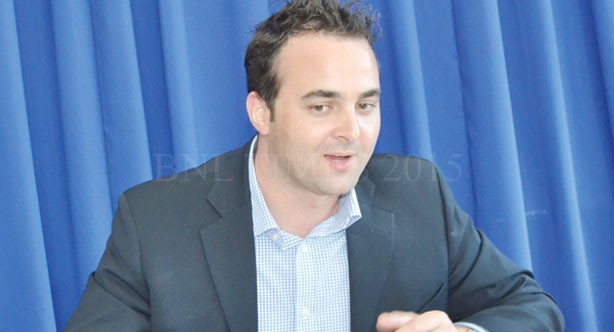 World Bank worried with Malawi's debts
The country's debt situation is almost near the levels just before the 2006 debt cancellation, and the World Bank has expressed concern over the situation.
The internationally recommended level of external debt depends on whether the country's policies and institutions are considered to be weak, medium or strong and, Malawi's economy is in the middle category whose debt threshold is 40 percent of GDP.
Meanwhile, the Ministry of Finance is yet to provide its official debt figures.
The ministry's spokesperson, Nations Msowoya said the current figures are preliminary as the ministry is still making compilations.
According to the bank, total public and publicly guaranteed debt reached an estimated value of US$2.59 billion by the end of 2014 which is equivalent to 69.6 percent of GDP.
"Increases have been driven by growth in both domestic and external debt. Annual debt service costs are now at a value equivalent to 5.3 percent of GDP," said the bank in its Malawi Economic Monitor report released last week.
The bank further said Malawi is at risk of becoming stuck in a low level equilibrium which is characterised by a large fiscal deficit, a high rate of inflation, rising debt and recurring public financial management problems.
"These factors trigger uncertainty in policy formulation, which results in declining business confidence and investment, in turn making the fiscal deficit more difficult to close," says the bank, adding that the key policy challenge for 2015 is to break out the cycle and re-establish macroeconomic stability.
To achieve fiscal consolidation, the bank says the government needs to manage expenditure tightly, with particular focus on containing the public sector wage bill and subsidy programmes such as the Farm Input Subsidy Programme (FISP).
With Malawi's economy heavily dependent on aid, changes in development partner sentiment have a significant impact on the budget, according to the report.
"Despite characterisations of a zero-aid budget, the government continues to receive a significant amount of foreign aid from development partners. However, un-earmarked budget support is only likely to resume once core public financial management weaknesses have been addressed," the bank said.
In an interview recently, World Bank senior economist for Malawi, Richard Record, said he was not certain as to when the bank will resume budget aid.
He said the bank believes in the principle of budget support and it still monitors the situation of restoration of the donor confidence.
Latest posts by Vanessa Banda
(see all)