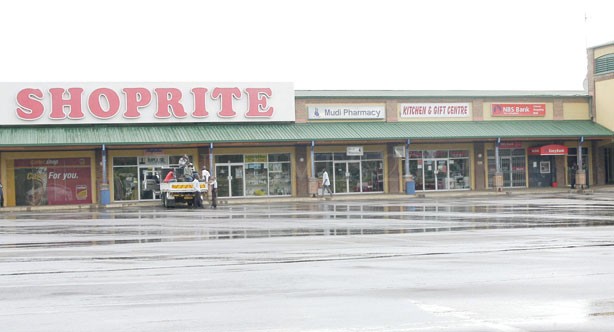 Xenophobia protesters warned on business implications
Some economic commentators have warned Malawians protesting against xenophobic attacks on African foreigners in South Africa to refrain from violence against South African businesses operating in the country as doing so could have serious repercussions on the local economy.
this comes amidst calls for Malawi to protest against and boycott South African businesses and products as one way of compelling the South African government to do something to protect foreign African citizens living in the "rainbow nation".
Economics Association of Malawi (Ecama) president Henry Kachaje said South Africa remains Malawi's largest trading partner and that Malawians need to guard against unrest that can jeopardise the prevailing trade and economic cooperation with South Africa.
He said there is need to address the issue diplomatically first before resorting to sanctions.
"Malawi is a net importer of South African goods and if the trade between the two countries is affected, we might stand to lose more than we might gain," said Kachaje.
He observed that most of the South Africa businesses operating in Malawi are credible investments that do not condone the xenophobic attacks in South Africa.
"Probably the boycott will be targeting innocent investors who are equally ashamed and sad with the developments happening," he said.
He said instead of directing anger towards innocent South African businesses, the events in South Africa should serves as a wake-up call to Malawian leaders
on the need to develop the economy and create jobs locally for the people.
On his part, former Ecama executive director, Nelson Mkandawire, said Malawian cross-border traders who buy goods from South Africa to sell them locally and their customers in the country will be highly affected by the events.
"If our traders stop going to South Africa, consumers will suffer as they will not be able to find some of the goods that comes from that side," he said.
He called on those calling for a boycott on South African business outlets in Malawi to refrain from violence.
"Violence will not give us any solution. Let the issue be solved diplomatically," said Mkandawire.
He agreed with Kachaje that the government needs to improve the economy so that Malawians should not be forced to cross borders to buy goods or seek employment.
The Consumer Association of Malawi (Cama) is leading calls for the boycott of South African goods and business in Malawi and today has been set as a "Black Friday" when entry to shops like Game Stores, PEP and Shoprite will be blocked from any consumer as a way.
Latest posts by Vanessa Banda
(see all)