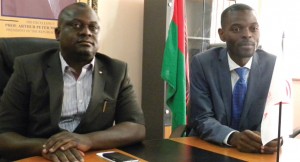 Zambians in Malawi to learn on 'spy machine'
A delegation from Zambia Information Communication Technology Authority (ZICTA) is in the country on a study tour of how the Malawi Communication Regulatory Authority (Macra) managed to implement the Consolidated ICT Regulatory Management System (Cirms).
Zambia is currently in the procurement stages of a similar machine which is expected to be operational by end this year.
ZICTA board chairperson Emmanuel Musonda said the authority wants to install Cirms to help in the increase of revenue generation by ZICTA.
"Cirms is not a 'spy machine' as it has been portrayed by many Malawians," said Musonda.
He said the study tour has already taken them to Tanzania where they are also implementing the same system.
Both Tanzania and Malawi faced similar problems through the implementation process.
"However, in Tanzania operators have accepted the system and we believe the same will happen to Malawi," said Musonda.
Musonda said Cirms will help the government increase revenue collection which could help in the improvement of public service such as health, education, power supply and others.
He said the system will also improve quality of service from mobile operators and that the customer will be the ultimate winner.
Macra director of telecommunication services Lloyd Momba said the delegation is on a bench marking mission specifically to find out how they can go about their procurement process.
He said the delegation would like to assess which mode of purchase to use, as Malawi and Tanzania used different payment systems.
(Visited 36 times, 36 visits today)
Latest posts by Vanessa Banda
(see all)