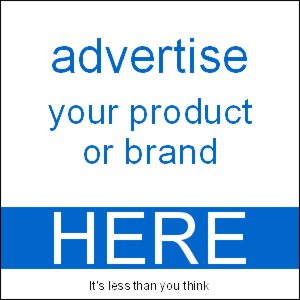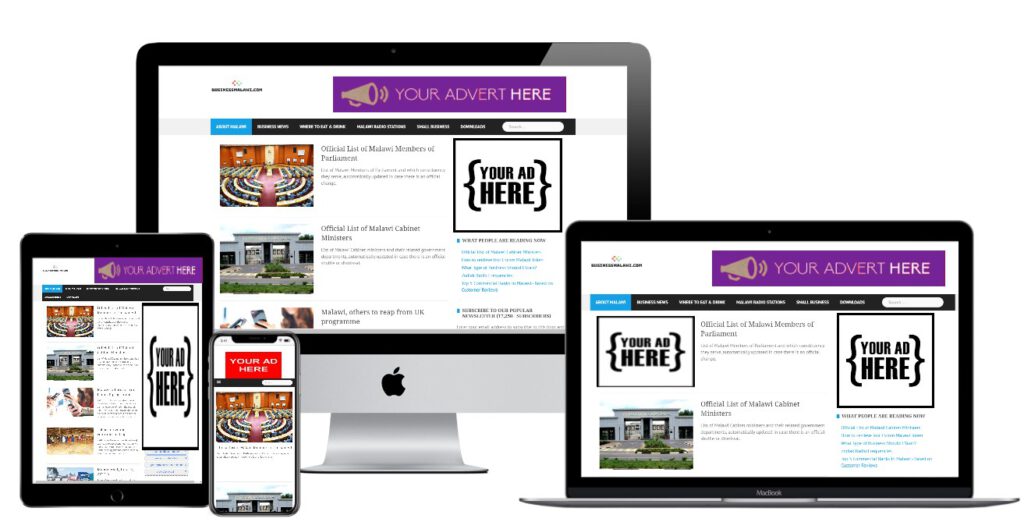 Business Malawi's powerful platform offers individuals, organisations, large and small a unique audience with known and defined spending power. We are one of the fastest growing websites in Malawi with thousands of visitors browsing our website every single week.
We continuously-updated website and app supply timely Malawi news and feature material to hundreds of thousands of online and mobile users across the country and around the world.
Advertisers can take advantage of our fast growing brand through ad packages that range from a single banner that appears on any number of pages, to a title sponsorship of one of the website's many sections, to a full-scale promotion that can fully maximize your service, shop, brand or store.
We offer a variety of industry-standard banner placements including 728×90 leaderboards, 300×250 rectangles, and larger high-impact units. On mobile we offer the standard 320×50 placements that are very effective in Malawi.
Our website Traffic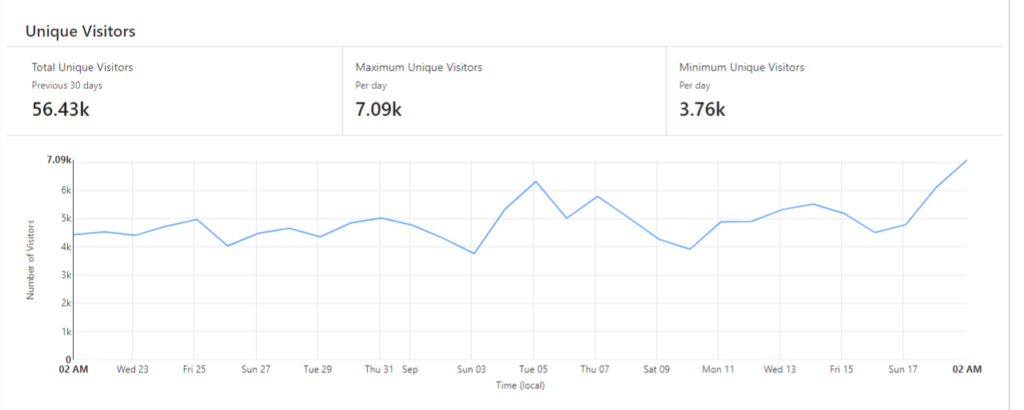 Data is from August/September 2023
What type of people visit BusinessMalawi.com?
Business executives.
Travellers.
Entrepreneurs.
Government and private agency decision makers.
Diplomats and Security analysts.
Public health officials and medical researchers.
Development and international organization staff.
Scholars and academics.
International volunteers – Peace Corps, Doctors Without Borders, etc., as well as their families.
Africans across the globe.
Why should you advertise on BusinessMalawi.com
You will get the results that matter to you – With more Malawians working from home, promoting your product, service or brand online is the way to go.
INCREASE STORE VISITS
Get more customers in the door with ads that help people find your company on the map. More and more people are trusting online websites because they are leading to offline purchases, meaning once someone sees your advertisement on our website, they are more likely to go out and find your shop in person.
DRIVE WEBSITE VISITS
Grow your online sales, bookings, or mailing list signups with online ads that direct people to your website, facebook, twitter or instagram page.
GET MORE PHONE CALLS
Increase customer calls with ads that feature your phone number.
CHOOSE HOW LONG YOU ADVERTISE
You can advertise for 1 day, week, a month, quarterly, every 6 months or annually, the choice is up to you.
Besides playing your banner ads on our website, we also offer:
Sponsored Post
You provide us with an article and we publish it. You can include a link to your official website, facebook, twitter, instagram etc.
Sponsored Post written by us
We write an article about your product, brand or service. We can link to your official website, facebook, twitter, instagram etc.
Get in Touch With Us
Simply send us an email at: [email protected] – And let us know how you would like for us to help you.