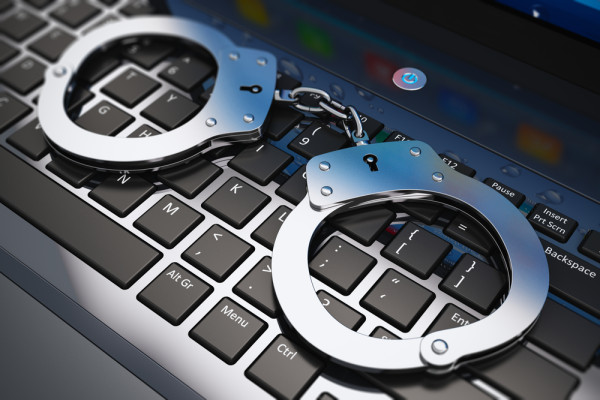 Malicious Traffic in systems, applications at startling levels-Cisco  
Threats designed to take advantage of users' trust in systems, applications and personal networks have reached startling levels the Cisco 2014 Annual Security Report has revealed.
According to the report, the sophistication of the technology and tactics used by online criminals—and their nonstop attempts to breach networks and steal data—have outpaced the ability of IT and security professionals to address these threats.
Additionally, most organizations do not have the people or the systems to continuously monitor extended networks and detect infiltrations, and then apply protections, in a timely and effective manner.
 The report's findings offer a vivid picture of rapidly evolving security challenges facing businesses, IT departments and individuals. Attacker methods include socially engineered theft of passwords and credentials, hide-in-plain-sight infiltrations, and exploitation of the trust required for economic transactions, government services and social interactions.
David Meads, Vice President for Cisco in Africa said: "Organizations across Africa must realize that it is no longer if they will targeted by cyber-attacks, but rather when," "Chief Information Security Officers face growing pressure to protect terabytes of data on an increasingly porous network, manage information safely especially on the cloud, and evaluate the risks of working with third-party vendors for specialized solutions – all in the wake of shrinking budgets and leaner IT teams."
Other highlights include increased sophistication and proliferation of the threat landscape, increased complexity of threats and solutions due to rapid growth in intelligent mobile device adoption and cloud computing provide a greater attack surface than ever before and Cybercriminals have learned that harnessing the power of Internet infrastructure yields farmore benefits than simply gaining access to individual computers or devices.
 Overall vulnerabilities and threats reached the highest level since initial tracking began in May 2000. As of Oct. 2013, cumulative annual alert totals increased 14 percent year-over-year from 2012.One-hundred percent of a sample of 30 of the world's largest Fortune 500 company networks generated visitor traffic to Web sites that host malware. Ninety-six percent of networks reviewed communicated traffic to hijacked servers. Similarly 92 percent transmitted traffic to Web pages without content, which typically host malicious activity.
Also Java continues to be the most frequently exploited programming language targeted by online criminals while specific business sectors, such as the pharmaceutical and chemical industry and the electronics manufacturing industry, historically have had high malware encounter rates.
In 2012 and 2013, there was remarkable growth in malware encounters for the agriculture and mining industry—formerly a relatively low-risk sector. Malware encounters also continued to rise in the energy, oil and gas sectors.
By combining Sourcefire's deep knowledge of advanced threats and analytics expertise with Cisco's industry leading Email and Web Security solutions, customers benefit from unmatched visibility and control combined with the most cost-effective, seamless approach to addressing advanced malware problems.  Cisco has added its Advanced Malware Protection (AMP), originally developed by Sourcefire, into its Content Security Portfolio of products, including Web and Email Security Appliances and Cloud Web Security Service.
 Sabrina Dar, General Manager for Cisco East Africa said:"Although the Cisco Annual Security Report paints a grim picture of the current state of cyber security, there is hope for restoring trust in people, institutions and technologies – and that starts with empowering defenders with real-world knowledge about expanding attack surfaces."
"To truly protect against all of these possible attacks, defenders must understand the attackers, their motivations and their methods – before, during and after an attack. Today's advanced threats that can attack hosts through a combination of different vectors require a continuous security response versus point in time solutions. Web and Email gateways do a large amount of heavy lifting in the threat defense ecosystem, blocking the delivery of malicious content. With the Sourcefire acquisition Cisco is now able to provide customers in East Africa with the best advanced malware protection from the cloud to the network to the endpoint," she added.
While speaking at a media briefing Dar also said that the Bring Your Own Device concept was already here meaning that corporate will have to make preventive measures to protect information.
Latest posts by Wisdom Mayuni
(see all)