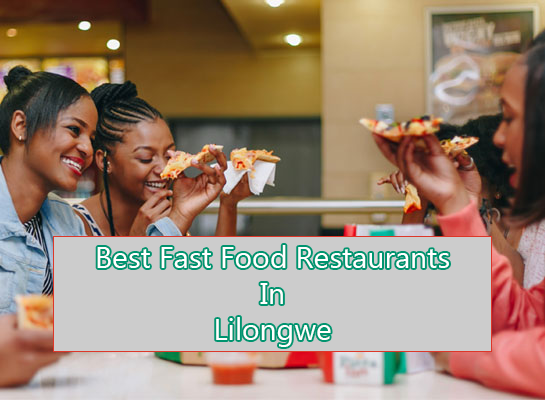 The Best Fast Food Restaurants In Lilongwe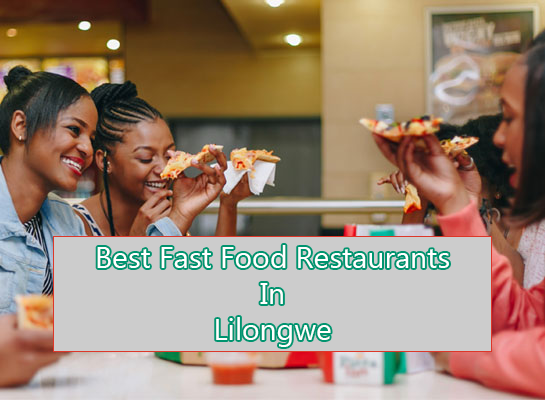 So maybe you are new to the capital city and looking for the best fast food restaurant in Lilongwe. Even if you have lived in Lilongwe for a longtime, you still wonder if you have tried all the fast food places around town. Whatever the occasion or reason, fast food places certainly get the job done. With so many fast food restaurants opening around town, it can be rather bothersome picking out the best places to buy a quick burger, pizza, fried chicken and chips on the go.
So to ease your hunger, we have compiled a list of the top 5 fast food restaurants in Lilongwe that will probably leaving you craving for more. Let us know in the comments if you agree with our list. If you are an owner of a fast food restaurant and believe we should have your restaurant on this list, please contact us and let us know.
Best Fast Food Restaurants In Lilongwe
1. KFC Lilongwe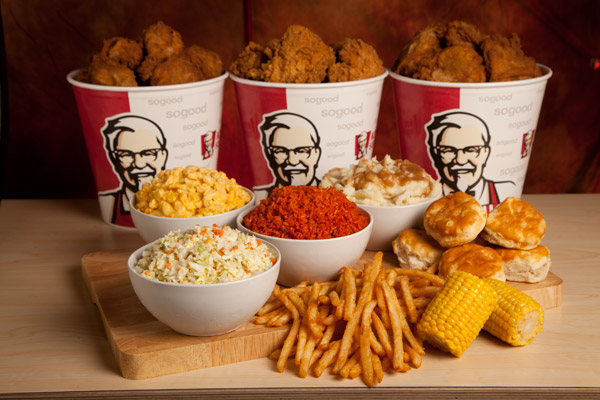 KFC has been around for generations thanks to their secret coating recipe that has made it almost impossible to copy their taste especially with the way they prepare their chicken. Their scrumptious yet tender deep fried chicken leaves your mouth still watery after each bite. I personally love their 'street wise' meal which by the time of this post, costs around K1,800, it comes with one piece chicken, some fries and it is one of cheapest meals on their menu. Another thing I love KFC, especially the KFC located in Lilongwe by what is known as the City Mall area, is the drive through they added to this location. If you don't want to sit down or even enter the restaurant, just go use their fast and modern drive through and be on on your way. I do have to admit one thing though, some of their prices are a bit expensive and they really need to reconsider them. KFC all around the world is known as a cheap fast food restaurant, but here in Malawi, you can argue most of their meal plans need to be reduced by shaving off at least K1,000 on all their plans, period. We want these fast food places to be affordable to every person living in Malawi. KFC Malawi currently does not have an official web site, we are not sure why not.
Rating: 4.5/5 Stars
---
2. Pizza Inn Lilongwe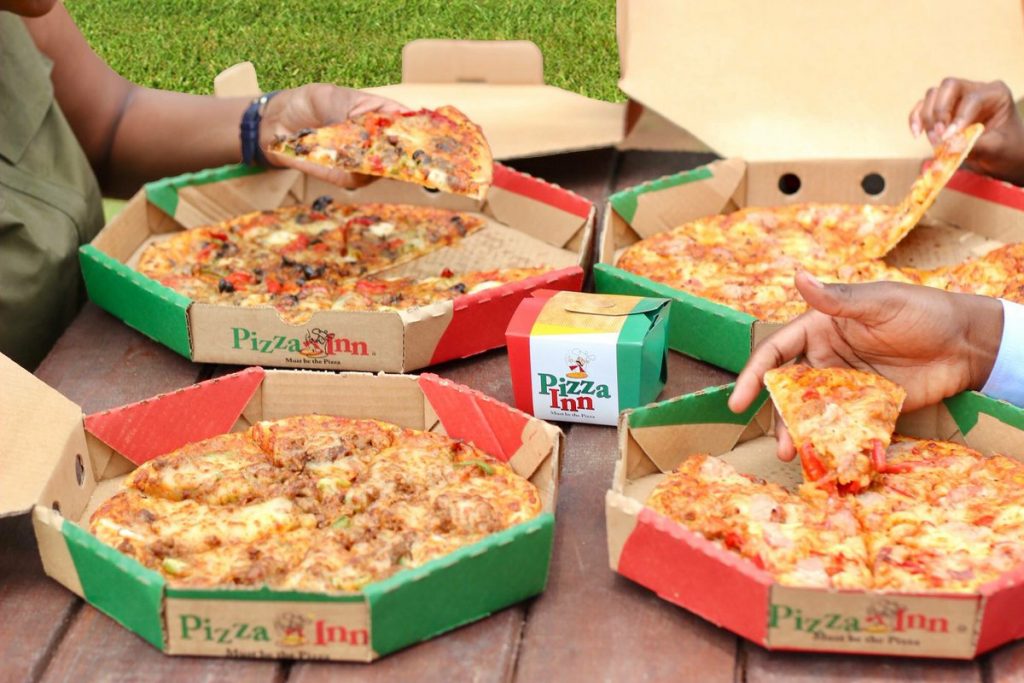 Pizza Inn is by far our personal favorite place to buy pizza hands down. In fact, we almost gave them the #1 rank on this list but of course not everyone likes just Pizza and at this point, KFC has a more diverse menu. Despite all that, Pizza Inn is excellent when it comes to their quality of Pizza, they offer fresh and delicious toppings that make the Pizza taste almost perfect and you can even order some wings on the side as well. The prices of the Pizza are pretty fair but again, we wouldn't mind seeing a small decrease on their prices, maybe a flat K500 off on all their pizza's would be a great start. People in Malawi would appreciate such things. They also do have a buy one get one free special if you order a medium or large pizza, they offer it every Tuesday, you can imagine how packed the lines can be so come early. As I touched on earlier, you won't be disappointed with the size of the Pizza whether small, medium or large, you will be satisfied. Unfortunately, they do not have an official web site or even an official Facebook page, we are not sure why not.
Rating: 4/5 Stars
---
3. Chicken Land Malawi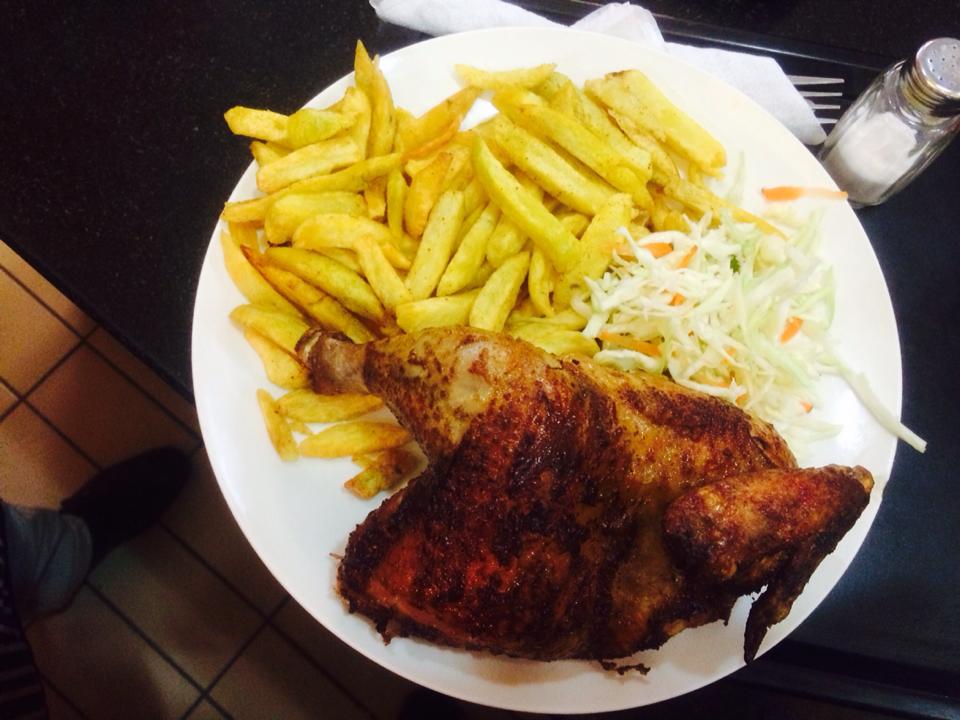 Chicken Land is probably the newest fast food restaurant on this list. With only one location that we know about, which is right next to Shoprite opposite of the Game Complex in Lilongwe. With such a great location, a lot of people literally stumble in and most are pleased when they see the fair pricing that Chicken Land offers. On top of the fair pricing, the amount of food they give you especially the chips/fries is usually more than enough. They don't seem to be greedy and they have good customer service the last few times we went in there to eat. The waiters are always smiling and are eager to help you. At one point they did provide free WiFi which was great but that didn't last too long because of the lack of stability in Malawi's internet industry. Besides that, this place is really good and if you love chicken and chips, you will most likely love Chicken Land. Unfortunately, they do not have an official web site, we are not sure why not.
Rating: 3.5/5 Stars
---
4. Debonairs Pizza Lilongwe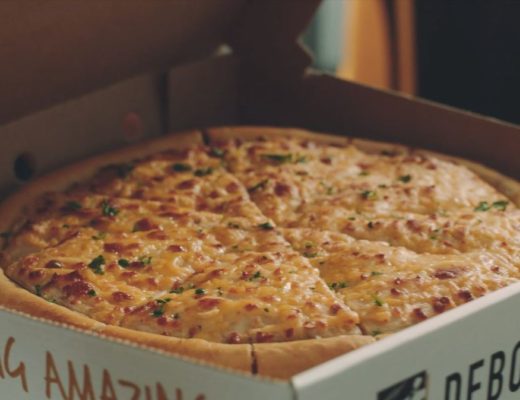 Debonairs Pizza could have beena bit higher on the list but their main problem is their pricing and size of their pizza's. For whatever reason, they prefer to give you thin crusts, which some people like but if you request a thicker crust, they charge you a fee and the thickness is simply never enough. The do have a wide variety of pizza's with unique toppings which makes up for some of the negative aspects. On top of that, they offer delivery in Lilongwe and if it's not that more than 5KM from where they are located, they offer free delivery which is a nice bonus. You can also choose to try out their subs which are also delicious, not many places in Malawi have subs so you should give them a try. Unfortunately, they do not have an official web site for Malawi, we are not sure why not.
Rating: 3/5 Stars
---
5. Steers Lilongwe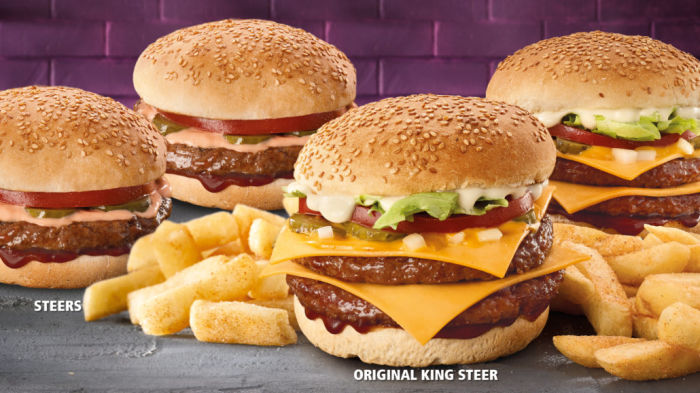 Steers is considered by many in Malawi as the new king of burgers. They currently have some of the best flame grilled burgers in town and just about everyone who has tried it would agree. They have a really nice offer each Wednesday known as 'wacky Wednesday special', where you buy one and get one free burger. But honestly, what we love about Steers is the secret sauce that they put on each burger, it's sweet and at same time savory. Sort of reminds of the 1997 movie Good Burger with Kenen and Kel, anyone remember that? Besides their tasty burgers, their Chips/Fries are not the best on the market, most of the time they don't give you enough chips and on top of that, their prices are not the most fair for the current Malawi population. We also urge Steers to consider reducing their prices by at least K700 on their meals. They do not have an official web site for people in Malawi and their Facebook page hasn't been updated in a while from the time we are posting this. We also urge Steers managers to make sure the customer service improves
Rating: 2.5/5 Stars
Please follow our facebook and our twitter and instantly get a chance to win a free HP or Dell Laptop every two months.
Also check out fast food restaurants in Blantyre & best banks in Malawi.
Latest posts by KB Kangulu
(see all)