Top 5 Commercial Banks In Malawi – Based on Customer Reviews

On this page you will find a list of the top banks in Malawi. Our customer reviews are based on some requirements that each bank has been graded on including how good or how bad their customer service is, if each bank has a credible online banking system, a good number of ATM machines country-wide, ease of opening a personal savings accounts, money transfer quality, exchange rate policies and more. You can also checkout Microfinance organizations in Malawi which might be more suitable for your banking needs.
Note: If you are a representative of any of these banks that has been reviewed, you can contact us and if you think we need to make some changes.
Best Banks In Malawi
1. National Bank of Malawi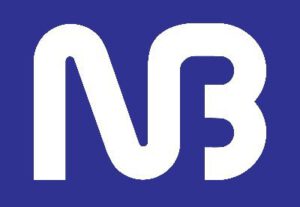 NBM is a large financial services institution, serving the banking needs of the people and businesses in Malawi.  The reason why we rank it #1 here on businessmalawi.com is because they have the most ATM branches, they offer Visa debit and credit cards which can be used worldwide. NBM's online banking is also one of the best banking platforms in Malawi, it comes with SMS alerts on your phone and you can purchase multiple products on your phone at special rates. Their customer service is better than the average, you will find it very easy to talk to most of their cashiers, but we do admit we do wish the cashiers smiled more.
Rating: A+
---
2. FDH Bank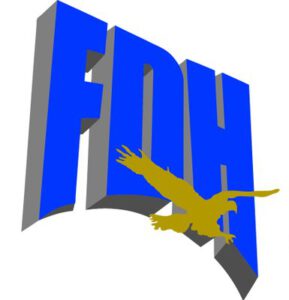 FDH bank is now ranked 2nd but we think they can improve their ranking next year as long as they fix their customer service issues, we had multiple reports stating that cashiers at the banks work too slow, others can be seen talking on cellphones while customers remained without help. Despite this, FDH bank does well in most areas, their online banking is great and they do answer their emails unlike their rivals over at FMB. They really need to upgrade their website, I do not know who they hired to make it or maintain but as of right now, the web site is not even secure and it is hard to navigate. It took us forever to even find a normal form so we can open a personal bank account, after we found the form, the web site then told us that we actually have to email them first to get the forms. Complete waste of time and I hope they upgrade their asap. It is very easy to open a bank account at FDH and you can have your account approved in less than 3 hours after submitting your application.  We love the speed of FDH, lets hope they pay attention to the other sectors.
Rating:  A-
---
3. NBS Bank

NBS Bank is a bank that is steadily growing in Malawi and for the first time, we have added them to the list. They have a nice & simple and easy to use web site, perhaps too simple because you can't do much on the web site except read the information, meaning it is barely interactive. We couldn't find the online forms to print in case we wanted to fill the forms out ourselves, I hope they update it soon and this time they should take a look at their other banks in the industry when they are redesigning the web site. Besides this, they offer pretty much everything else you would want with a bank, they have very friendly staff, a better than average internet banking system and they do respond to questions and comments on their social media profiles which is a big plus. Another small issue with them is they are still a small bank so they do not have many ATM outlets and not enough branches.
Rating: C+
---
4. First Capital Bank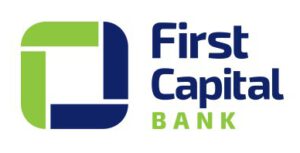 First Capital Bank is ranked 4th place, they were previously ranked as high as #2 but at the rate they are going, they might be removed from this list entirely. When our friends went to go open a bank account, it was very easy straightforward and the managers and staff were all super friendly. The problem comes when it is time to collect your ATM card after you sign up. Our friends have now been waiting for over 6 months, yes, 6 months and every time they go to the FCB branch, they are told by the manager that they themselves don't even know when the ATM cards will be issued. Imagine? We are giving First Capital Bank a few more weeks to fix this otherwise we will remove them completely from this list. Besides this major setback, FCB is one of the best banks in the business.
Rating: D+
---
5. Standard Bank Malawi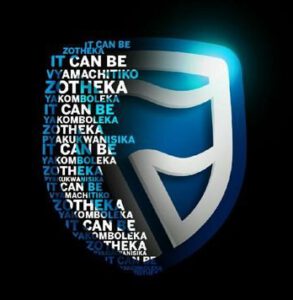 Standard Bank Malawi was not on the list of the best banks in Malawi for the past few years but we have finally included them starting in 2019 thanks to their hard work and their much improved customer service. Despite this, they still need to explain to their clients on why they still have the most charges. Is it because they are an international bank? An example, if you want to use their ATM machines and your card happens to be from another bank outside the country, they charge you an extra fee that is higher than any other bank on this list, as of 2023 they charge people with foreign ATM cards $3USD(MK2999) per transaction, no matter the amount you are withdrawing. This is a huge problem and when I asked why they are doing this, they didn't reply back. Besides the unfair charges, Standard Bank Malawi is still very reliable.
Rating: D-
Please follow our facebook and our twitter and instantly get a chance to win a free HP or Dell Laptop every two months.
Also check out the best fast food restaurants in Lilongwe & the best fast food restaurants in Blantyre.
Latest posts by Wisdom Mayuni
(see all)