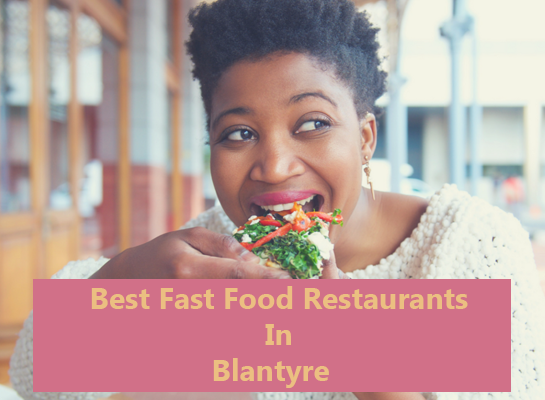 The Best Fast Food Restaurants In Blantyre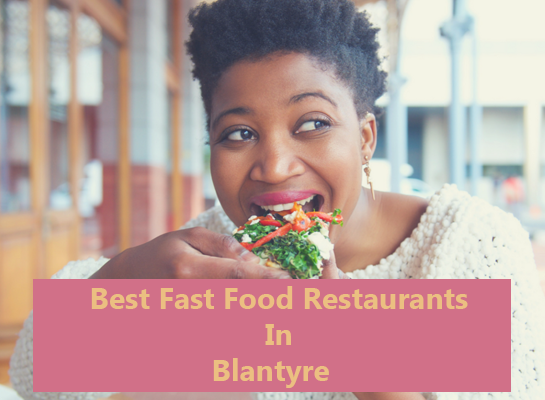 So maybe you are new to the commercial city and looking for the best fast food restaurant in Blantyre. Even if you have lived in Blantyre for a longtime, you still wonder if you have tried all the fast food places around town. Whatever the occasion or reason, fast food places certainly get the job done. With so many fast food restaurants opening around town, it can be rather bothersome picking out the best places to buy a quick burger, pizza, fried chicken and chips on the go.
So to ease your hunger, we have compiled a list of the top 5 fast food restaurants in Blantyre that will probably leaving you craving for more. Let us know in the comments if you agree with our list. If you are an owner of a fast food restaurant and believe we should have your restaurant on this list, please contact us and let us know.
Best Fast Food Restaurants In Blantyre
1. Krazy Foods Blantyre
Krazy Foods in Blantyre has been ranked #1 on our list and we know a lot of people will be surprised but, Krazy Foods has honestly improved over the past couple of years and it has become a local favorite for all ages. Their pricing is fair and they like to keep their restaurant clean inside and out. We also enjoy the warm welcomes we get every time we walk in. The waiters are very nice and patient as they wait for your order. We believe Krazy Foods has a chance to keep this #1 spot as long as they keep their pricing module and the nice tasty chicken with chips coming. Children flock to Krazy Foods on the weekends and now after we tried their food, we see why. If you don't want to spend too much money on a quick meal, try them.
Location:

Chilembwe

Ave, Blantyre
Rating: 4.8/5 Stars
---
2. Food Lovers Market Blantyre
Food Lovers Market in Blantyre is located at one of the best hotels in Malawi, Amaryllis Hotel. With that said, Food Lovers Market restaurant is just perfect. We almost ranked them #1 on our list and when we review this page again in a few months, they might rank #1. They have excellent customer care, the entire place is clean and you can get your nice warm food fast and easy and at very excellent and fair prices. If you work nearby, this should be your go to spot for a quick lunch meal because of the variety of food you can choose. Whether you want nsima, rice, fried chicken, fish, boiled chicken, goat meat, beef, chips, vegetables etc, Food Lovers Market restaurant will not let you down.
Location: Amaryllis Hotel, Law Road, Blantyre
Rating: 4.7/5 Stars
---
3. Pizza Inn Blantyre
Pizza Inn in Blantyre is still our personal favorite place to go when we just want the best pizza, period. We could have also ranked Pizza Inn a bit hire, but because they have a limited menu, it was only fair. But if you love pizza like we do, visit the Pizza Inn in Blantyre and you will not be disappointed. They have amazing customer care, their restaurants are clean, bright and they deliver only fresh pizza with fresh ingredients. If you want, you can also order your Pizza with a side of some classy wings. They also have the very popular 'Buy one pizza, get one free' promotion that runs every Tuesday. It's perfect if you want to take out your friends, family or a date. The only issue I have with Pizza Inn is that they actually don't even have a facebook or instagram page, smh, besides that, they are doing things the right way.
Location: 1 Hanover Ave, Blantyre
Rating: 4.5/5 Stars
---
4. Steers Blantyre
Steers in Blantyre is the best place for a quick burger and chips meal. Steers is famous in other countries like South Africa for a reason. We love their secret sauce recipe, whatever they put on their burgers, they should continue to do it! We also that that you have a more device menu of food than you would expect from a typical burger place, you can even order chicken, wings and even some ribs. They have decent customer care, we say "decent" because we had received some reports that sometimes Steers takes too long to deliver their food compared to the other fast food restaurants on this list. Let's hope the Steers in Blantyre continues to give us the nice unique burgers and fresh chips to go with our meals. Their pricing could be a bit better as well, a bit cheaper would for sure gather them even more attention.
Location: 1 Hanover Ave, Blantyre & Poly Steers
Rating: 4.2/5 Stars
---
5. Debonairs Blantyre
Debonairs in Blantyre has some of the best pizza you will find on this continent. If their prices were a little bit cheaper, they will be higher on this list, despite that, Debonairs in BT still offers a great value for your money. Besides their tasty thin crust pizza, you can also order their special wings that come with their unique sauce. They have great customer service and their waiters and staff members usually greet you with a warm smile, before and after you order. Apart from the excellent food that you will find, the store also offers free delivery services to your location.
Location: 1 Hanover Ave, Blantyre & Ishmael Service Station
Rating: 4/5 Stars
---
6. KFC Blantyre
KFC in Blantyre could be the most famous fast food restaurant on this post and some of you might be wondering why we have ranked at #6. That's simply because we believe KFC needs to lower their prices a bit further and they need to expand their menu. Besides that, KFC in Blantyre has good customer service and the waiters and staff do try their best to get your food fast. They might take a little longer because the place is usual full. We believe they should also consider moving to a bigger location in BT that allows them to have proper parking and more seats inside. Sometimes the staff members are a bit too loud shouting back and forth for orders. Either way, KFC in BT has a bright future and if you want some premium chicken and semi-good chips, KFC is the place to go by yourself, with a friend, date or family.
Location: Haile Selassie Ave, Blantyre
Rating: 3.8/5 Stars
Please follow our facebook and our twitter and instantly get a chance to win a free HP or Dell Laptop every two months.
Also check out fast food restaurants in Lilongwe & best banks in Malawi.
Latest posts by Wisdom Mayuni
(see all)