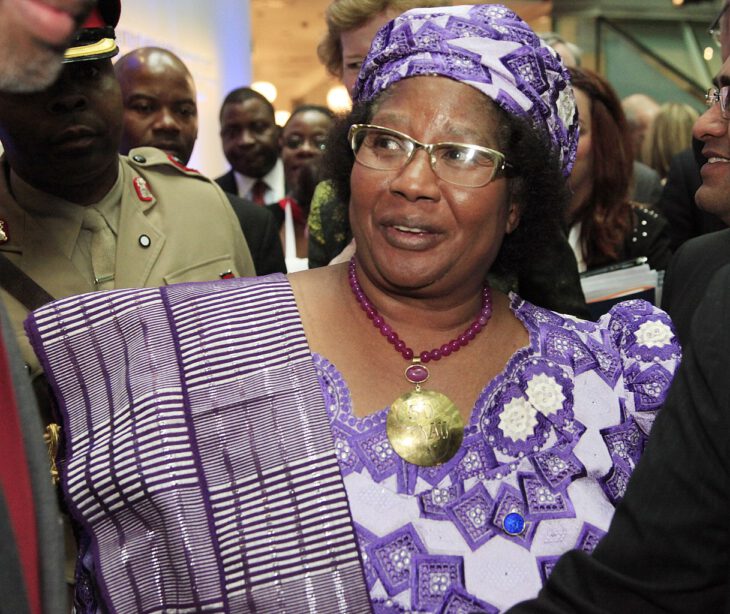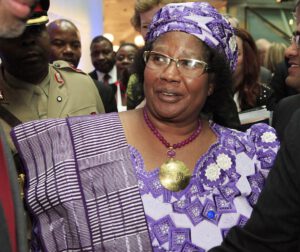 Joyce Banda was a Malawian politician and a businesswoman born on April 12th, 1950.
Joyce Banda Facts
Joyce Banda Net worth: $51,000,000 USD – 51 Billion Kwacha.
Joyce Banda occupation: Politician, Businesswoman.
Joyce Banda Height: 5'4
Joyce Banda is married to Richard Banda.
Joyce Banda has 5 children.
Joyce Banda Salary: Estimated at 70 Million Kwacha a year.
Joyce Banda official Facebook: https://web.facebook.com/DrJoyceBanda/
She is listed on our official list as one of the

 

richest Malawians.
About Joyce Banda
Joyce Banda is a Malawian politician who served as the President of Malawi from 2012 to 2014. She is the first female president in the history of Malawi and the second female president in Africa.
Banda was born in Malawi in 1950 and raised in a poor family. Despite this, she was able to receive a good education, attending several schools in Malawi and later attending the University of Botswana, Lesotho, and Swaziland.
After completing her education, Banda returned to Malawi and began working as a teacher. She later became involved in politics, serving as a member of parliament and as the Minister of Gender and Community Services.
In 2009, Banda became the Vice President of Malawi under President Bingu wa Mutharika. In 2012, following the death of President Mutharika, Banda became the President of Malawi, the first woman to hold that office in the country's history.
As President, Banda focused on improving the economy of Malawi and reducing poverty. She also worked to improve education and healthcare in the country, and to promote the rights of women and girls.
Banda's presidency was marked by a number of controversies, including allegations of corruption and abuse of power. Despite this, she is widely recognized for her efforts to improve the lives of the people of Malawi.
In 2014, Banda lost the Presidential election and returned to opposition politics and formed her own party People's Party (PP) . She remained active in politics and continue to be a vocal advocate for democracy and human rights in Malawi.
You can now view Joyce Banda pictures.
Latest posts by Wisdom Mayuni
(see all)