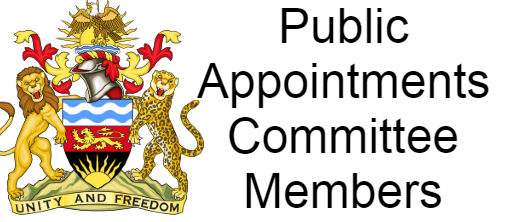 Malawi Public Appointments Committee Members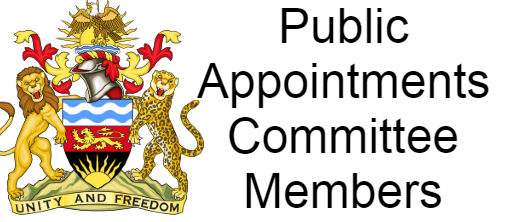 Hello everyone, on this page you will find the official members that are in Public Appointments Committee Members from May 2021 and beyond. These members of parliament are appointed positions and their main goal is to make sure certain appointments and functions brought forth by the president or other governmental institutions are double checked before being officially approved.
What is Public Appointments Committee?
Public Appointments Committee(PAC) is a group of Members of Parliament appointed by the House to consider, inquire into, or deal with particular matters which the House has entrusted to it for a specific period and report back to the House on its findings and recommendations.
List of Public Appointments Committee Members
Hon. Joyce Chitsulo, M.P., (DPP), Chairperson / Phone: +265 996 898 575
Hon. Yeremia M. W. Chihana, M.P., (AFORD), Member / Phone: +265 995 050 471
Hon. Symon V. Kaunda, M.P., (DPP), Member / Phone: +265 999 950 085
Hon. Victor Musowa, M.P., (DPP), Member / Phone: +265 888 730 614
Hon. Mary C N. Thom, M.P. (DPP), Member / Phone: +265 995 186 801
Hon. Masauko P. White, M.P., (DPP), Member / Phone: +265 999 373 393
Hon. Peter Dimba, M.P., (MCP), Member / Phone: +265 999 586 622
Hon. Collins J. F. Kajawa, M.P., (MCP), Member / Phone: +265 999 975 777
Hon. Samuel D. Kawale, M.P., (MCP), Member / Phone: +265 999 600 345
Hon. Peter Mazizi, M.P., (MCP), Member / Phone: +265 999 714 842
Hon. Rachel P. Mazombwe, M.P., (MCP), Member / Phone: +265 999 279 719
Hon. Noah F. Chimpeni, M.P. (PP), Member / Phone: +265 995 499 007
Hon. Lilian E. Patel, M.P. (UDF), Member / Phone: +265 888 835 738
Hon. Simion S. Salambula, M.P., (UTM), Member / Phone: +265 999 566 597
Hon. Patrick S. Bandawe, M.P., Independent, Member / Phone: +265 993 904 586
Hon. Arthur E. Chipungu, M.P., Independent, Member / Phone: +265 888 514 622
Hon. Mark Katsonga-Phiri, M.P., Independent, Member / Phone: +265 888 826 827
Hon. Getrude Nankhumwa, M.P., Independent, Member / Phone: +265 994 740 495
Hon. Antony T. Ngalande, M.P., Independent, Member / Phone: +265 998 333 555
Latest posts by Wisdom Mayuni
(see all)