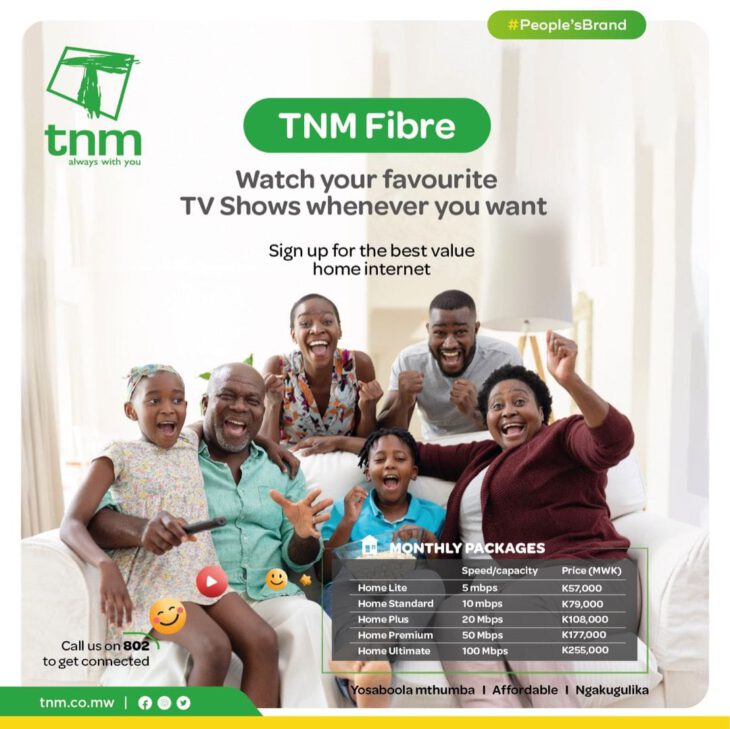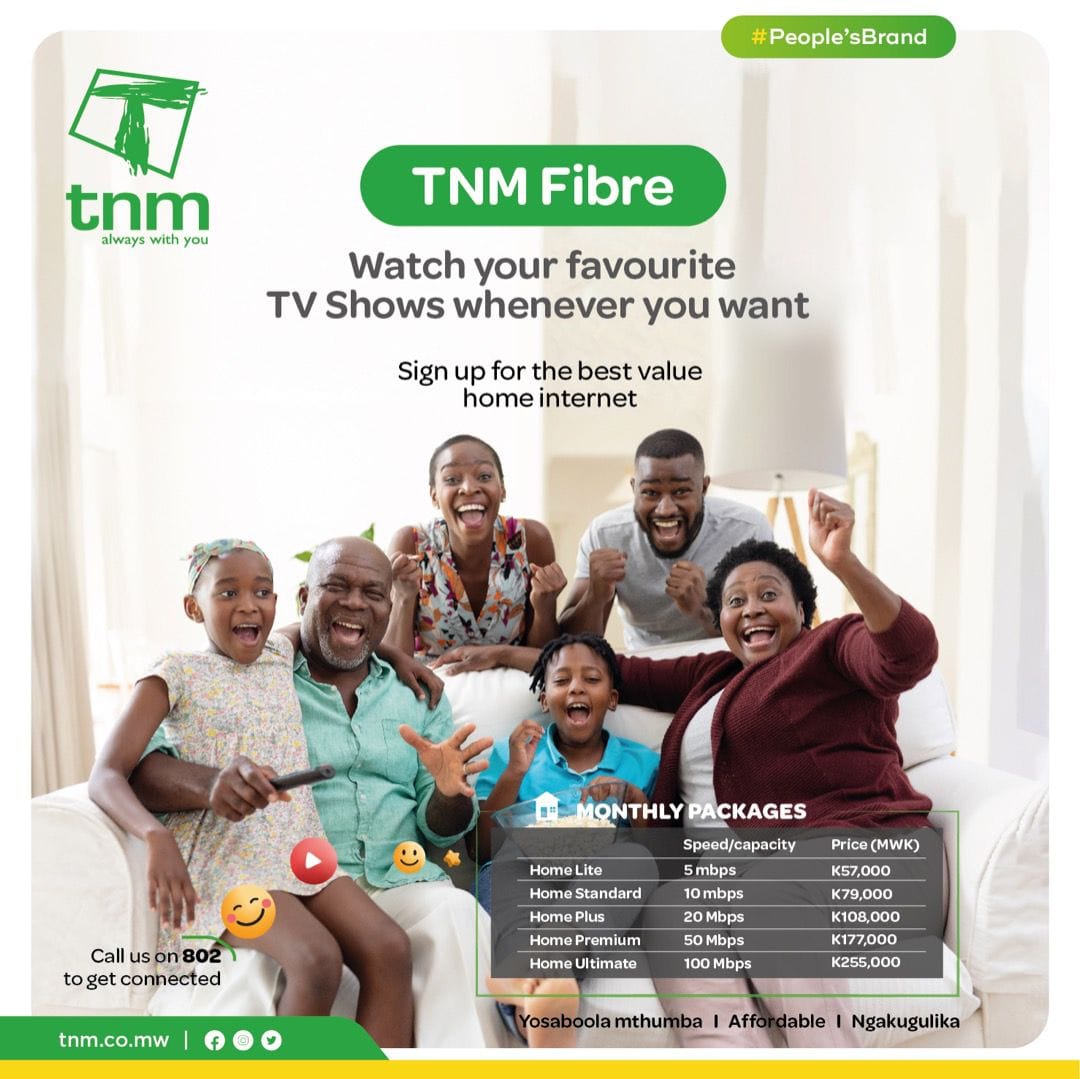 Welcome! This page is all about TNM's Fibre bundles, which are special internet data packages that can be purchased if you're a TNM Fibre subscriber. TNM is currently working to expand their Fibre internet coverage to reach as much of Malawi as possible in the shortest time possible. If you're interested in TNM Fibre and its bundle offerings, be sure to check out this page for more information.
The bundles range from daily, weekly and monthly in period and from K57,000 to K775,000 in value offering customers a wide range to choose from. Don't forget to check out TNM Pamtsetse bundles, these bundles might suit your needs as well.
What is TNM Fibre?
TNM Fibre offers internet connectivity using fiber optic technology, which is faster and more reliable than traditional methods like copper cables or radio waves. This technology is popular among businesses and is now available for personal use. If you enjoy streaming movies, sports, or playing video games, TNM Fibre is a great choice for stable internet connectivity.
You can use TNM's Fibre bundles on any internet platform of your choice including but not limited to WhatsApp, Facebook, Netflix, Twitter, Gmail, YouTube, TikTok, Instagram, Spotify, Amazon Prime, etc.
List of TNM Fibre Bundles
TNM Fibre to the Home(FTTH) Packages – for personal use at home.
TNM Fibre to the Office(FTTB) Packages – for businesses, offices and organizations.
How to buy TNM Fibre Bundles
To order a Fibre bundle, you can currently call TNM Fibre support at 802 for assistance. It is likely that in the near future, you will be able to purchase a bundle using the TNM Smart App without the need to call TNM Fibre support. This would make the process more convenient and accessible for everyone.
TNM Fibre Coverage
TNM Fibre is currently available in Lilongwe and Blantyre, and the company is working to expand its coverage to more areas in Malawi. We will update this page with new information as it becomes available.
Blantyre Area covered so far:
Namiwawa
Sunnyside
Mt Pleasant
Mandala
Ginnery Corner
Kanjedza project
Blantyre CBD
Lilongwe Area covered so far:
Area 3
Area 10
Area 11
Area 12
Area 47
City Centre
Latest posts by Wisdom Mayuni
(see all)