Leading Health Insurance Companies in Malawi
Hello everyone, on this page you will have a list of health insurance companies in Malawi because nowadays, good medical treatment is a necessity, however the government does not provide comprehensive healthcare. This has led to the growth of a private healthcare sector. Private healthcare providers have emerged to deliver essential health services, and currently represent a large portion of the health sector. While private health services are available, it remains a challenge for many people to access them due to high costs.
This has brought about the need for health insurance to assist in covering costs for health services. Health insurance tries to lessen the burden of paying high costs for healthcare through insurance policies that are designed to help cover for different costs including; medical, surgical, prescription medication and dental care. It is a much more affordable option, giving more people access to gain access to private healthcare. A quick reminder, this list is not in any order, we simply listed these companies as we did our research, with that said, you can contact us if you want us to add a certain health insurance provider.
List of Malawi Health Insurance Providers
Medical Aid Society of Malawi (MASM)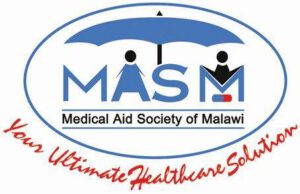 MASM has been hailed as the first and largest health insurance provider in Malawi. It provides medical insurance to Malawian citizens and other residents at affordable and cost effective rates. MASM the healthcare insurance sector in the country with over 300 partnerships with service providers in Malawi and has links in India and South Africa.
On the local insurance market it gives clients cover for daily hospitalization expenses, ambulance services, acute prescription medicines and chronic medicine. It has three main classes of cover, namely; econoplan, executive and VIP plans which range from as low as MK 4,600 to MK 32,000 depending on financial status and medical needs. Its schemes offer cover for; government and mission hospitals, clinics registered with the society within Malawi, and other health providers in the SADC region and India. Additional provision for medical and emergency evacuation expenses are exclusively offered both locally and internationally.
MASM has also invested in Mwaiwathu Hospital and established clinics in Lilongwe, Blantyre, Zomba and Mzuzu. It offers Emergency Medical Services which provide fully equipped ambulances and well trained emergency practitioners. In addition, extensive foreign treatment cover can be provided in the UK, USA and Canada through a partnership with Health International.
MASM contributions can be paid in cash, automatic bank transfer or through FDH mobile banking using any mobile phone. It also has a USSD mobile service module which service providers and clients can access through mobile phones. Registered service providers can check whether members have paid or not paid for benefits, check the usage of benefits and the overall scheme limit. Through Airtel/TNM mobile number registered with the society may dial *424# to access the module for free. It clients have their own module service which can be accessed by dialing *425# or *425*7# for registration. Members can check validity and utilization, process and follow up on claims, check balances for principals and dependents, check scheme limits pay premiums, receive notices, and get all key contacts.
How to contact MASM:
Address:
MASM House
22 Lower Scatter Road
P.O. Box 1254
Medhealth Malawi

MedHealth Malawi is a medical insurance service provider that strives to serve its members by providing general access to healthcare and new medical technologies. It provides essential and affordable healthcare to the public at large without bias and prejudice. It has partnered with health service providers locally and internationally including South Africa and India. Through its foreign partners in India it provides rapid evacuation and free referral for specialized treatment.
MedHealth Malawi has a mobile app that enables members to access their benefits through their mobile phones. The app is available in the Google Play store and is completely free providing convenient and easy access to emergency and key contacts of the service provider including its partners.
Contact Medhealth Malawi:
Address:
East wing, 3rd Floor, Kang'ombe Building, City Centre, Lilongwe.
WELLA Medical Aid Society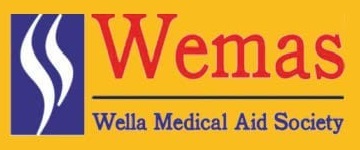 WELLA Medical Aid Society since its inception in April 2020,  has been revolutionizing health insurance in Malawi, catering to individuals, pensioners, and businesses alike. Their unique offerings set them apart: Gap Cover, Pensioners Medical Scheme, and the one-of-a-kind Medical Savings Plan. Moreover, WELLA extends a helping hand to organizations by managing their in-house medical schemes. Prioritizing member satisfaction, WELLA empowers clients to steer their benefits while also incentivizing low claims with cash back rewards.
WELLA Medical Aid Society Limited working hours:
7:30 am – 12:00 am
1:30 pm – 4:30 pm
Weekdays excluding public holidays
WELLA Medical Aid Society Limited Health Malawi:
Address:
European Business Center 02, Opp. Area 3 Total Filling Station, 2nd Floor Room # 16, Lilongwe.
Hardelec House, Second Floor, Room # 01, Along Victoria Avenue, Opposite NBS Bank, Blantyre.
Liberty Health Malawi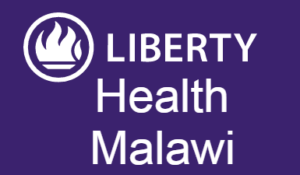 Liberty Health Malawi provides healthcare solutions to Corporates and SMEs in Malawi. It provides various health services including employee benefits tailored to suit the medical insurance needs of different employee types, access to contracted healthcare providers and quality customer care. It has designed its services to cover for healthcare and other hospitalization.
Liberty Health offers comprehensive in-patient and out-patient medical insurance, and international emergency evacuation on selected health plans. In-patient services include; hospital treatment and services, ambulance services, maternity cov er, intensive care, neonatal care, prosthesis and devices, specialized radiology, external medical appliances, psychiatric hospitalization and major disease benefits (cancer, diabetes, stroke etc.). For out-patients, it offers: acute medicine, additional maternity, dentistry, chronic medicine, optometry, and general practitioner and consultancy benefits. International health plans cover critical care, travel and accommodation costs per event.
Liberty Health Malawi working hours:
7:30 am – 12:00 am
1:30 pm – 4:30 pm
Weekdays excluding public holidays
Contact Liberty Health Malawi:
Address:
P.O. Box 354, Blantyre
Horizon Health Limited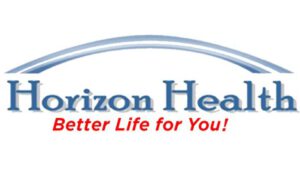 Horizon Health Limited is an affordable healthcare insurance provider in and beyond. It is dedicated to maintaining and improving the services offered to patients in partner hospitals. It is has a passion about providing quality psychiatric programs for patients and the general public.
It has a country wide network of service providers and offers affordable premiums on various insurance schemes. Their health insurance coverage plans range from as low as MK 3,300 to MK 69,000. These affordable rates are offered to students, individuals, families, travelers and the elderly, and are depend on medical needs and financial status.
Contact Horizon Health:
Address:
P.O. Box 2219, Blantyre
Southwing, 3rd Floor Chayamba Building, Victoria Avenue.
You should also check out a list of car insurance companies.
Latest posts by Monica Phiri
(see all)