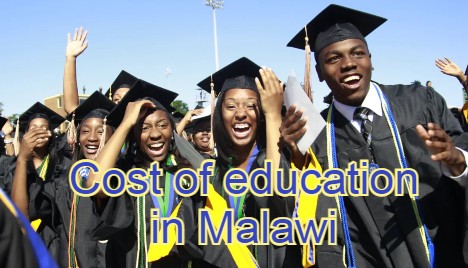 Cost of education in Malawi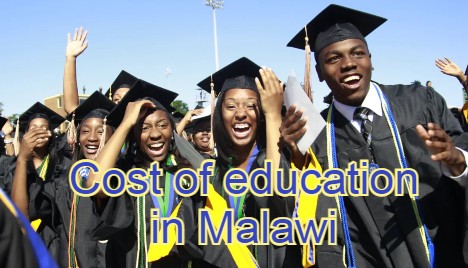 Hello everyone, today we will take a deeper look into the messy and often overpriced education system in Malawi. If any of you are students past or present, you very well know what I mean. Education is not cheap and in all honesty, it has never been cheap, even in the days of Kamuzu, education was only "cheap" because the population was less than 10 million when he left the presidency, in the 1970's for example, Malawi's population was less than 4.5 million people, now in the mid 2020's we are over 20 million people with basically the same resources and even more foreign debt. Anyway, please read on and let us know in the comments what you think about the cost of education in Malawi
Education under Kamuzu Banda Dictatorship
In Malawi, higher education fees policy has revolutionized over the years. During the one party regime (before 1994), the government used almost no tuition fees policy where higher education was provided to few academically merited students with free accommodation and meals, in which less than 1,000 students were enrolled every year at the used to be only university in the country, University of Malawi (Browne, 2002). Around 1994, the policy shifted to what can be categorized as deferred tuition fee policy using a loan system in which students were expected to repay their loans after graduation. However, recovery mechanisms were not established and the loans effectively became grants. In 2005, there was another policy shift to what can be described as dual track tuition fee policy. Public universities were running parallel programs and mature entry programs in which, some students were on government loan scheme, while parallel and mature entry students were enrolled on a tuition fee paying basis. In other words, public universities were selecting government sponsored students who were paying lesser tuition fees than self-sponsored students. For instance, a government sponsored student were required to pay K25,000 [USD 35.04] per year (at University of Malawi) and K55,000 [USD 77.09] (at Mzuzu University) per year for tuition, accommodation, food and many other university services. Moreover, almost all students in this category were on government loan scheme, of which many of them never paid back the fees upon completion of their study programs. On the other hand, a self-sponsored student would be required to pay K275,000 [USD 385.46] per year on tuition fees only (Official Malawi Government Online, 2015).
Education after Kamuzu Banda
Malawi government realized that this arrangement was not fair to all local Malawian students, and it was a recipe for disaffection amongst students and created unfortunate impression that some students were more favored by government than others. In order to have uniformity of tuition fees for students pursuing similar programs, government abolished the selection of government sponsored and self-sponsored students. This therefore meant that all undergraduate students fees was harmonized in public universities, hence leading a fees hike of above 200 percent on those students who used to be on government sponsorship. The announcement was justified as a requirement to ensure efficiency and quality higher education services in the universities. According to the announcement, the capabilities of government to provide its citizens with either heavily subsidized or virtually free higher education had increasingly become less tenable in the face of a limited resource envelope and other competing priorities all over the world. The government therefore had to make a choice on whether to have an education system which was under resourced and uncompetitive or very well resourced through the co-sharing of costs between government and individual beneficiaries. In this respect, Government of Malawi chose quality education which meant cost sharing of education expenses with the students, but while at the same time ensuring that the neediest students were not left behind in their quest for quality education. Unfortunately, the introduction of the high cost of tuition has left a big gap between higher education and development.
Impact on poor students
There are many reactions on the justification of fees hikes in most of the universities especially that most of the student services such as accommodation were stripped off. A group of scholars argue that high tuition fees increases inequality in the country. Dearden, Fitzsimons & Wyness (2011) argue that higher tuition fees deters youths from lower-income backgrounds from going to university hence widening the gap in university participation between the rich and poor.
The group of students put at a disadvantage in their academic pursuance are the poor. An observation by  Clery (2015) that high fees make some students to overwork to fundraise for their fees hence affecting their grades as well as their general health has been affirmed in Nigerian universities where institutions experienced irregular attendance and absenteeism by students since they used some of their time to do part time work to fundraise for their fees hence resulting in their low performance (Okoli, 2015).The evidence is very true to that of most of Malawi's university students. The report by Okoli also put limelight to the high fees situation in Nigeria that made many students to stay in unsecure locations to save money fuelling cases to students, especially girls, being raped, robbed and killed in those cheap accommodations areas. All these ultimately lead to low performance of the economically disadvantaged students. However, the Malawi vision 2020 suggests various solutions: increasing access, quality and equity to higher education; increasing number of skilled people; improving performance; and developing effective and efficient management education system, among others (GoM, 2008). To this end, Article 26 of the United Nations (1948), proclaims that "higher education shall be equally accessible to all on the basis of merit" (p.5). Similarly, Article 13 of the United Nations (1966) stipulates that "higher education shall be made equally accessible to all, on the basis of capacity, by every appropriate means, in particular by the progressive introduction of free education" (p.6).
The Malawi Growth Development Strategy II (MGDS II) recognizes the crucial role of higher education as a key driver of competitiveness and growth. The Ministry of Education, Science and Technology (MoEST) must critically assess the performance of the higher education system with a view to exploring policy options that increase equitable access and provide quality education relevant to the labor market in a financially sustainable manner.
Education demand continues to grow
Demand for higher education has grown in most countries globally. Altbach and Salmi (2011) reports that demand for higher education has increased evidenced by the increase in enrolments 2000 from 100 million to well over 150 million worldwide. Shattock (2010) reports that the percentages of 18-23 year olds in United Kingdom's higher education increased from 14 percent in 1980 to 43 percent in 2006. Despite the efforts by many governments around the world to applying diverse strategies to expand higher education capacity, the demand could continue growing out of proportion unless controlled. One of the measures of controlling the demand could be raising tuition fees (Johnstone, 2003). Although the hike in fees was justified as a method to control enrolment into public universities and a way to open up opportunity for enrollment into private institutions, the public universities did not improve their infrastructure, quality of education and other services. The fees hike implementation strategy was not good. It should have been a gradual process with small percentages every year so that people do not feel the pain of hiking fees by more than 300% in a single year. The high fees hike has negative impacts such as the recorded high rates of dropouts, widened the gap between the rich and the poor and needy students which have been given loans since they are likely to be tied in huge debt just after graduation hence not enjoying university and life to the fullest.
What can be done to reduce education costs?
The National Council for Higher Education in Malawi and ministry of Education are the only reliable instruments that can develop a national qualifications framework, in reference to international standards, to guide and regulate quality of university programs.
Overall, the government and development partners should prioritize investing in the young generation to advance to higher education in order to reap a significant demographic dividend and foster development.
You might also be interested in our guide on the best universities in Malawi.
Latest posts by Tadala Khonje
(see all)