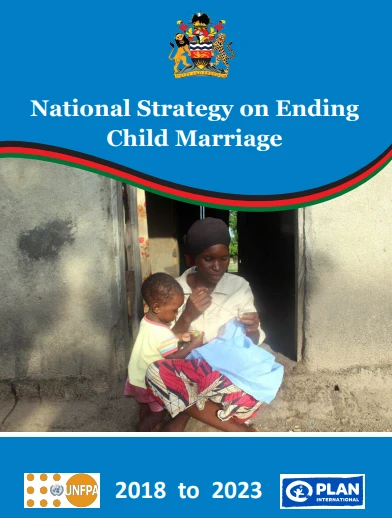 National Strategy on Ending Child Marriage in Malawi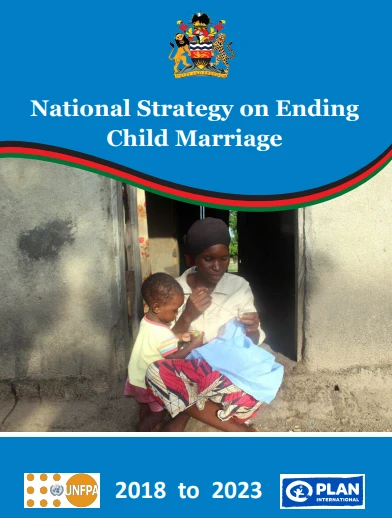 Hello everyone, you can download the strategy for ending child marriage in Malawi PDF and find out how Malawi and it's partners are fighting to keep young girls and boys in schools instead of unnecessary marriages which often lead to unhappy lives full of regrets. Like with most things, nothing good come easy and early childhood marriages are usually easily approved by the head village chief and his or her parents. This is usually do to the lack of education for both the parents of the child getting married, and of course for the child.
National Strategyon Ending Child Marriage in Malawi 2018-2023 PDF
Download the National Strategy on Ending Child Marriage in Malawi 2018-2023
What is Child Marriage in Malawi?
Child marriage is a marriage in which either one of the parties, or both, is or was a child under the age of 18 at the time of the union. At 42%, Malawi has one of the highest prevalence of child marriage, defined as the percentage of women 20-24 years old who were first married or in union before they were 20 years old. Child marriage is one of the key factors affecting the chances of Malawi achieving her development goals in the education, health, economic and other sectors. The country cannot afford to let this status quo continue. This Strategy underlines the commitment of the Government and its partners to redouble their efforts towards having a Malawi free of child marriage.
Causes of Child Marriage in Malawi
Many families in Malawi see child marriage as a way to improve their financial status through the payment of a bride price (lobola) or other support from the groom, or to reduce the financial burden of raising a girl. Girls may also view marriage as a way to improve their financial and social status.10 Regional and cultural differences exist with regard to child marriage – for example, in parts of Chitipa, it is traditionally common practice for parents to give their daughters in marriage to pay a debt in a practice called kupimbila. Another reason, girls who drop out of school are more likely to marry early. Families may encourage their daughters to stop attending school to take up duties around the house or duties that help the family financially. The value of girls attending school is not always clear to girls and their families, as it does not improve finances in the short run (in fact, there are costs associated), and it may not improve job prospects in the long run.
Steps Malawi Government has done to prevent early marriages
The Government of Malawi is committed to taking actions and amending legal frameworks to combat child marriage, below are some "basic" steps they have taken so far.
National Strategy on Ending Child Marriage (2018-2023).
Amending the Constitution and raising the age of marriage from 16 to 18 (2017).
Marriage, Divorce, and Family Relations Act (2015) legislated 18 as the legal age of marriage.
Gender Equality Act (2013).
Child Care, Protection, and Justice Act (2010).
Prevention of Domestic Violence Act (2006).
Deceased Estates (Wills, Inheritance, and Protection) Act (2011).
Conclusion
As you can see, we just gave you a quick insight on what you can expect to read in the national strategy on ending child marriage in Malawi PDF, if you have any more questions or comments, please leave a comment below or simply contact us.
Latest posts by Wisdom Mayuni
(see all)