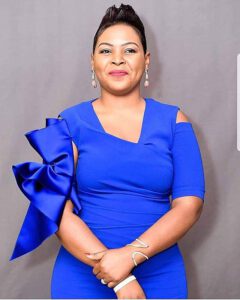 Mary Bushiri is a Malawian preacher and accountant born on August 23rd 1990.
Mary Bushiri Facts
About Mary Bushiri
Mary Zgambo Bushiri is an accountant and preacher for the ECG church. Before focusing on her preaching, she worked for non-governmental organisations as an accountant. Mary Bushiri and Prophet Shepherd got married in July 2011 before a large crowd at the Mzuzu Stadium in Malawi. At the time, Bushiri's was just a year old in his ministry and had started just started ECG in Malawi, they then established a branch of the church in South Africa the following year.
The marriage between the founders of ECG has given rise to two children, Israella and Raphaella. Unfortunately, Israella, their eight-year-old daughter, passed on on 29th March 2021 in a Kenyan hospital after suffering from a lung condition.
You can now view Mary Bushiri pictures.
Latest posts by Wisdom Mayuni
(see all)