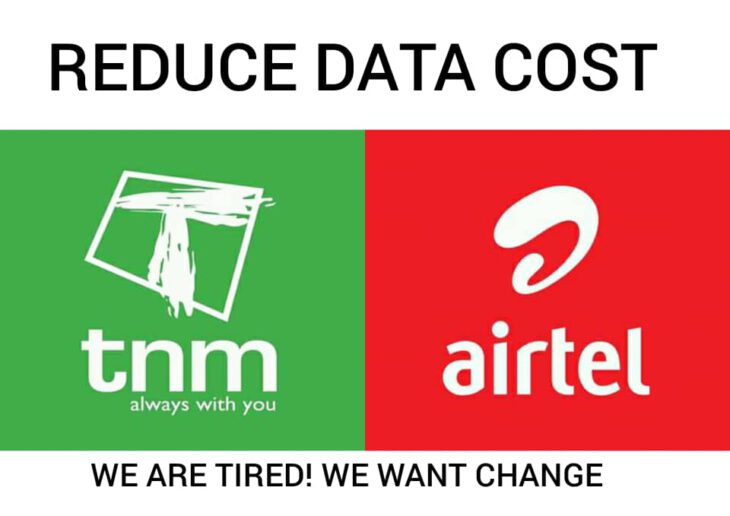 #ReduceDataCost Trending In Malawi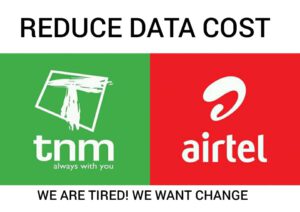 Malawi has two major mobile network companies that are namely Airtel Malawi and Telecommunication Network Malawi Limited. Malawians have relied on these two mobile service companies to provide high speed internet connection. However, reports indicate that basically all of Malawi's main internet service providers including TNM, Airtel, MTL, Skyband, Afrimax and Globe Internet, have not met the average global connection speed of 7.0Mbps and they have clearly not met the global average internet pricing at all! In fact, we Malawians pay the most
A study was done that indicated that Malawi is the third(sometimes 2nd depending on who did the research) country in the world that has the highest internet charges. Accessing the internet in Malawi has proven to be very expensive for the majority of Malawians while at the same time, the number of people that access the internet continues to increase.
A series of discussions with customers of Airtel Malawi and it is obvious that a lot of them feel robbed of their data bundles, as the internet connection is usually slow and the costs of the bundles  is high. However, they also do recognize Airtel's wide range of data bundles which would prove satisfactory if the speed of their connection improves and are of affordable rates.  On the same note, the customers of TNM worry about the average cost of the internet bundles as they two have equally high costs but as of right now, TNM seems to have the fastest internet in Malawi.
Why Is Internet Expensive In Malawi?
It's simple, it shouldn't be but it is. That is the answer. These companies basically are choosing their prices and forcing Malawians to adapt. We can't live in a world without the internet so we are forced to pay whatever we have. Look at it this way, with the minimum salary of Malawi currently set at MK35,000 a month(it will increase to MK50,000), how can the average Malawian afford data prices that cost you MK25,000 and above to even enjoy a few GB of data.
Malawi's top internet service providers make a lot of cash, both TNM and Airtel, have posted double digit in their profits for the year that just ended, not surprising when the cost of internet in Malawi is the worst in the SADC region, and basically when you average out the other problems Malawi faces with unstable internet, barely any unlimited data options. Malawi has the worst internet service in the world, period. Check the data below that was trending for weeks.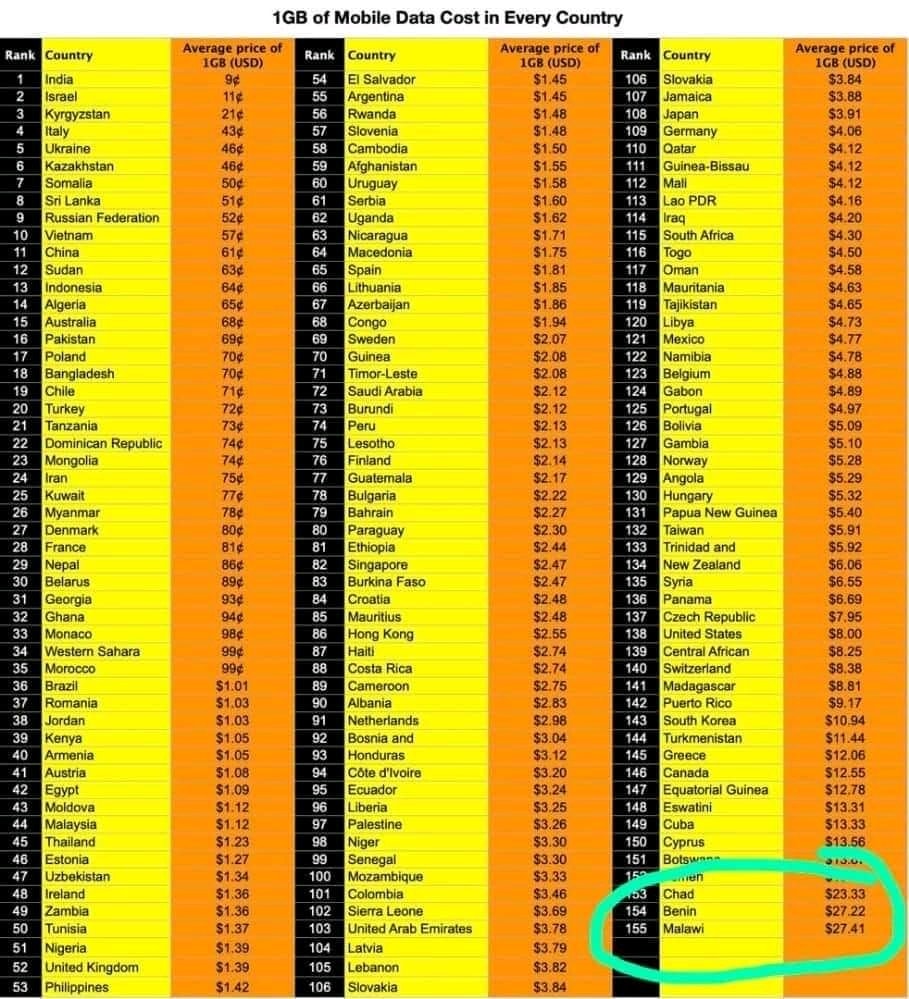 What Malawians are saying on Social Media
"Everytime i am releasing a song or video, the very first thing I think of is the amount of data my supporters use to watch my videos and music. In a social distancing period like this, the internet is all we have to keep fans entertained while at home. But with such high data costs, only a few can access the content we give them. In this digital era, the internet is not just a want IT'S A NEED. To all internet service providers, we kindly ask you to reduce data prices." – Quote by a Malawian rapper known as Classick.
"In this Information Age; access to affordable internet is the pivotal cornerstone for success for many entrepreneurial ventures. So in our still unstable economy, we can't accept Malawi to be ranked as having the highest data tariffs worldwide. " – Quote by an anonymous Malawian.
Many other Malawian celebrities and high ranking members of the government have all expressed their support with the trending #ReduceDataCost and #DataMustFall tags on social media. With the Covid-19 pandemic the internet seems to be the only way to ease the #stayhome as Malawians have had to adapt to using digital networks and service platforms. Unfortunately, many working and studying from home can't stand the expensive internet network connection from their internet providers. The general unavailability of unlimited internet data packages, especially for scholars, is restricting students to do their research, attend online classes and webinars without being interrupted by notifications of data bundles running out.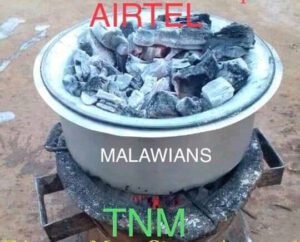 How Government can reduce data costs
Countries with the lowest data cost are those with three or more internet service providers, since there is an inverse relationship between the number of mobile operators in a country and the average price of 1gb of data. In a nutshell, the more the internet service providers, the cheaper the data.
Licensing fees for new mobile operators should be reduced by African Governments, so as to encourage new internet service providers to come in.
The government should encourage competition among operators as to reduce data prices.
Malawian internet service providers need to have access to reasonably-priced and reliable radio spectrum, to enable them to provide affordable internet coverage, which will lead to lesser data prices.
The Malawi government should endeavour to reduce unnecessary, unfair taxation in the mobile sector. Chad, for example has 13 different taxes for mobile operators. It's not a surprise Chad has the third most expensive data price on the African continent.
With that said, we here at BusinessMalawi 129.9% support this movement and we also want the internet data charges to fall across ALL the ISPS. Macra need to do their job and set up some policies, asap, not next year, this month, and limit the pricing of these telecommunication companies. They should be here to help develop the nation, not just have all their interest in making a profit, that is not how we Malawians want ANY company to operate.
Latest posts by Tadala Khonje
(see all)