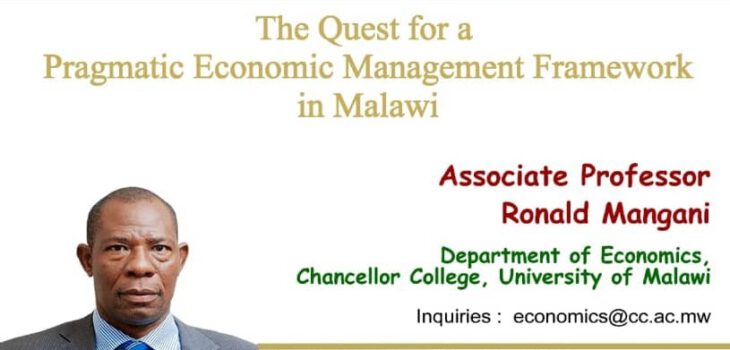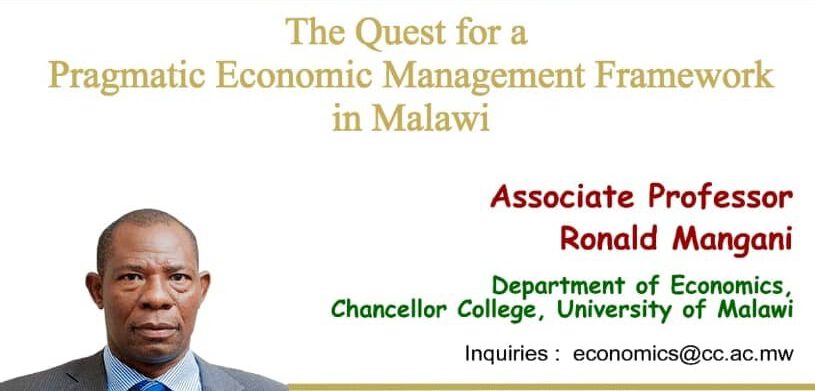 The Quest for a Pragmatic Economic Management Framework in Malawi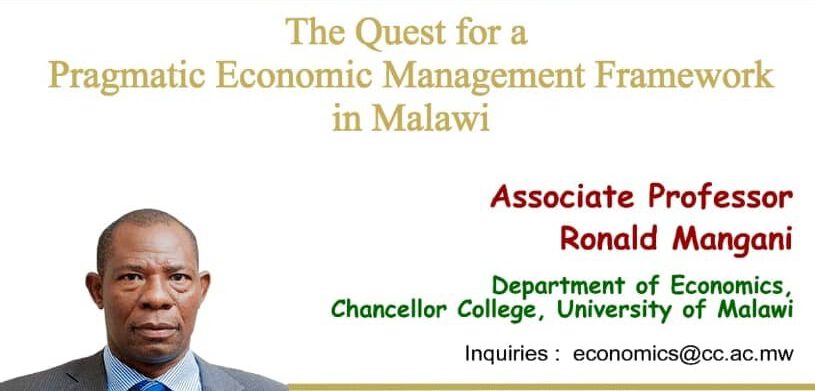 Hello everyone, on this post you will be able to download a very educational and important public lecture that was delivered at University of Malawi Chancellor College on 5th January, 2021.
The lecture was given by Ronald Mangani, Associate professor at the department of Economics in via Chancellor College. He gave out clear examples along with evidence on how exactly Malawi should reshape its economic outlook and framework if it is to survive the next decade and climb from the pits of despair and borrowing. A brilliant lecture that will surely keep you wanting more. Below you will find the free lecture available to download as a PowerPoint slide presentation, or you can view it online as a PDF file and we have the full video also available for you to watch.
What is this lecture about?
Title: The Quest for a Pragmatic Economic Management Framework in Malawi
Department of Economics, Chancellor College, University of Malawi
Inquiries : [email protected]
Date: Tuesday, 05 – 01- 2021
Venue: Mwambo 1 LT
Malawi adopted neoliberalism in 1981, trading its economic sovereignty for Western aid. However. the performance of the economy has been worse than it was prior to the
adoption of the neoliberal policies. Because neoliberalism makes a mockery of political independence – and because economic management is too pivotal to be delegated -the solution resides in achieving economic independence. But attaining this goal is challenged by leadership, status quo and the human resource.
Addressing these challenges falls squarely on all well-intentioned Malawians, since
"God does not change the condition of a people unless they change it themselves"
Therefore, instead of praying for rains year-in-year-out as if the "shadoof" is yet to be invented, Malawians must pray for the wisdom to perceive and understand that rainwater and the perennial waters in the country's lakes and rivers have the same chemical formula, H20.
The public lecture was attended by staff, students and the general public, free of charge.
Quest for a Pragmatic Economic Management by Ronald Mangani
Quest for a Pragmatic Economic Management Video
Latest posts by Tadala Khonje
(see all)