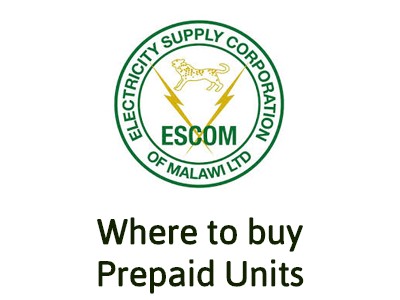 Prepaid Units from Escom Malawi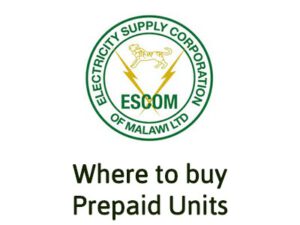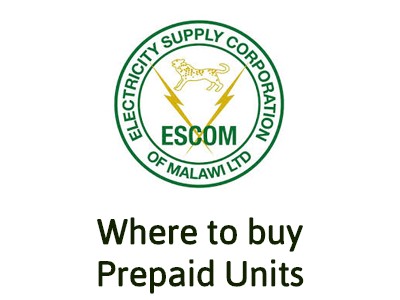 On this page you will be able to find out how to buy Prepaid units from Escom Malawi. Below you will find a list of multiple methods that we have gathered for you that let you conveniently buy your electricity without too much of a hassle. Each method we have listed is mostly safe and easy. If any of the below methods are causing you constant problems, please contact us and we can either remove them from this list or we can attempt to contact them for you.
NOTE: Incase you lost your Escom token, you can read our guide on how to recover it online.
What are Prepaid Units?
Prepaid electricity service from Escom Malawi is when you are given a Prepaid meter which is able to count the flow of electricity used in KWH. The meter balance decreases as you use electricity, and there is an LED light on the meter that flashes as electricity is consumed. The faster the light flashes, the more units are being used.
How to buy Prepaid Units from Escom Malawi
Airtel Money
TNM Mpamba
National Bank Mo626
FCB Mobile
FDH Mobile
NBS Easy Mobile
Ecobank Mobile
Standard Bank 247 Mobile
Where to buy Prepaid Units in Malawi
Buy prepaid units in Blantyre
Filling Stations that sell Escom units in Blantyre: 
Kabula Puma Service Station
Chitawira Puma Service Station
Chileka Puma Service Station
Limbe Lonrho Total Service Station
Peoples(PTC) Shops that sell Escom units in Blantyre:
Kabula Express
Mibawa PTC
Peoples Blantyre Victoria Avenue
Namiwawa Peoples
Ndirande Peoples
Chipiku Shops that sell Escom units in Blantyre:
Point of Service(POS) Agents that sell Escom units in Blantyre:
Enamel Pork – Chilobwe, Blantyre
Blantyre Post Office – CBD(central business district), Blantyre
Soche Post Office – Soche Kudya, Blantyre
Matawa Superette – Manje, Blantyre
Pa Braii – Limbe Mudi, Blantyre
Scallas Butchery – Chilomoni TC, Blantyre
Scallas Butchery 2 – Chilomoni Nthukwa, Blantyre
Isabella's Superette – Chirimba, Blantyre
Cash Savers – Manja, Blantyre

Chickens and Eggs – Ndirande Malabada, Blantyre

Malawi Postal Corporation – Ndirande, Blantyre
Eddies Market – Chinyonga, Blantyre

Puma Service Station – Nyambadwe, Blantyre

MIMI Investment – Zingwangwa, Blantyre
Jacqema Enterprise – Bangwe Nthandizi, Blantyre
Overseas Trading – Lunzu, Blantyre
Formula One Shop – Zalewa, Blantyre

Che Maulidi Shoprite – Machinjiri Lwanda, Blantyre
Escom outlets that sell prepaid units in Blantyre:
ESCOM Customer Care Center – Old Puma offices
ESCOM Customer Service Centre – Chichiri Shopping Mall
ESCOM  Limbe Office – New City Plaza
Magetsi shop – PTC Limbe next to Post Office
Buy prepaid units in Lilongwe
Filling Stations that sell Escom units in Lilongwe: 
Area 12 Total Service Station
Area 18 Puma Service Station
Bwandilo Area 47 Total Filling Station
Maula Puma Service Station
Biwi Total Service Station
Kanengo Puma Service Station
Likuni Energem Service Station
Peoples(PTC) Shops that sell Escom units in Lilongwe:
Crossroads Peoples Express
Area 10 PTC
Area 2 DH Gelu PTC
Area 25 Nsungwi Peoples
Spar City Center
Chipiku Shops that sell Escom units in Blantyre:
Chipiku Plus – Chilambula
Point of Service(POS) Agents that sell Escom units in Lilongwe:
Valley View Shop –

Nathenje, Lilongwe

Valley View Shop – Chinsapo, Lilongwe
Pruwencia Hardware – Kawale, Lilongwe
Romach 2 – Area 36, Lilongwe
Sana Mega – Area 2, Lilongwe
Glob Star – Area 2, Lilongwe
Patience Shop – Area 25, Lilongwe
Noka General – Area 23, Lilongwe
Mike Liquor Shop – Area 47 Sector 5, Lilongwe
Zah Min Shop – Area 49 Shire, Lilongwe
Chilungamo – Area 24, Lilongwe
Malawi Postal Corporation – Namitete, Lilongwe
Escom outlets that sell prepaid units in Lilongwe:
ESCOM Magetsi house
ESCOM Old Town
ESCOM Customer Care Center – Game Complex
Other Filling Stations that sell prepaid units in Malawi:
Zomba Puma (Zero) Service Station
Zomba New Puma Service Station
Mangochi Puma Service Station
Salima Puma Service Station
Mzuzu Main Puma Service Station
Luwinga Total Service Station
Katoto Puma Service Station
Karonga Puma Service Station
Other Peoples(PTC) Shops that sell prepaid units in Malawi:
Zomba Metro
Liwonde PTC
Mangochi Peoples
Balaka PTC
Ntcheu PTC
Kasungu Peoples
Jenda PTC
Ekwendeni PTC
Other Escom outlets that sell prepaid units in Malawi:
Zomba office
Mangochi office
Monkey Bay Office
Mwanza Office
Nchalo Office
Mulanje Office
Thyolo Office
Dedza office
Salima office
Mchinji Office
Ntchisi Office
Mponela Office
Kasungu Office
Dowa Office
Nkhotakota Office
Mzuzu office
Chintheche office
Chintheche office
Mzimba office
Rumphi Office
Karonga Office
Chitipa office
Latest posts by Wisdom Mayuni
(see all)