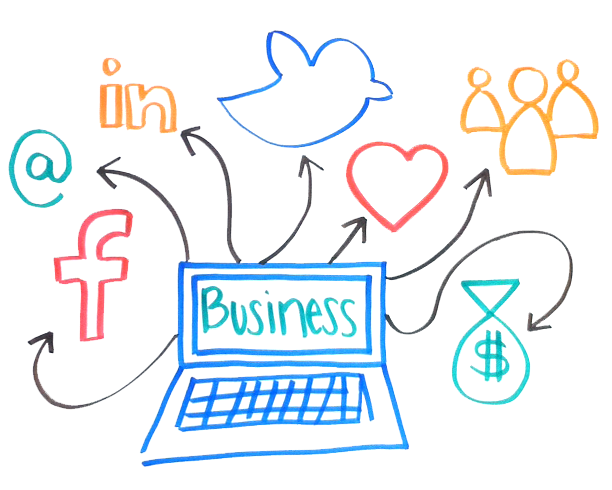 How To Use Social Media For Business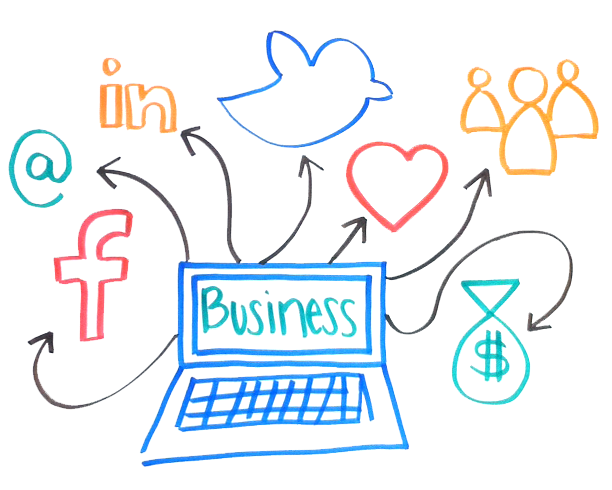 Hello, on this page you will find out exactly how to use social media web sites to market your business in Malawi. We will also show you how you can use Facebook, Twitter, YouTube, PinInterest, Mxit, Google+ to boost your customer service and service delivery to your customers.
List of Social Media Sites
Job networking sites can be used to build a professional business profile and connect with networks of skilled people for the purposes of recruitment. LinkedIn is one example of a job networking site.
A weblog, or blog is an online journal of thoughts, observations, promotions, links, images or videos. Blogs are typically public and can allow readers to comment on posts and interact with the author. They can be hosted in-house or through blogging platforms that provide content management software and website hosting. Some examples of free blogging tools include Blogger and WordPress.
Micro-blogging sites enable users to send short messages to a network of followers. Micro-blogs can be useful for businesses with a lot of information to share. Twitter and Tumblr are two examples of microblogging sites.
Social networking sites let users create profiles, build networks and share information. Businesses can also develop their own profiles or pages and attract followers for the purpose of gaining new customers, brand development and networking.
Examples of social networking sites: Facebook , Pinterest, and Instagram.
A video sharing site is where users can upload and share their videos. Users can then comment and share those videos with others. YouTube and Vimeo are two examples of video sharing sites.
A podcast is an audio file typically containing blog-style or lecture-style content and is usually available either for download onto a computer or portable device (so it can be played offline) or streamed live. Vodcasts are just podcasts in video format.
Social-news communities are websites where members discover and share interesting news or links to others in the community. Social-news websites are not intended for selling your products and services. Some examples of social-news communities include Digg, Mix and Reddit.
Benefits of Social Media
If used wisely, social media can be a powerful business tool. Some of the opportunities and benefits of social media can include:
The most obvious opportunity is to generate revenue. This can be done through building a community or advertising your products or services within the social media platform. If you choose to advertise in social media, the ads can either link back to your business' social media page or sometimes to your website. This can mean that you're able to benefit from social media without needing to have a channel.
Using social media allows your customers to connect and interact with your business on a more personal level. If you already have an established brand, social media might be an opportunity to further develop your brand and give your business a voice.
Social media can be a good way of attracting new customers. For example, when considering social media campaigns, you could try to attract followers with promotions or giveaways. Once you have a good following you can focus on more personalised social media campaigns to encourage them to stay.
Even if you think social media is not suited to your business or that you don't have the time, simply logging on to see what your competitors are doing in this space, o or finding out what your customers are saying about you might be a valuable exercise.
Networking can be a valuable way to exchange ideas with like-minded people to improve the way you do business. Using online networking sites can also be valuable to your business, often for the purpose of knowledge sharing and word-of-mouth referrals.
Some organisations use social media to advertise vacant positions. Job networking sites like LinkedIn are dedicated to the job market and can help you use networks to attract skilled people.
Search-engine optimization
Your website's ranking in the search results of various search engines can sometimes be affected by the size and influence of your social network. As your social following grows,  your visibility in search engines may also increase.
Latest posts by Wisdom Mayuni
(see all)