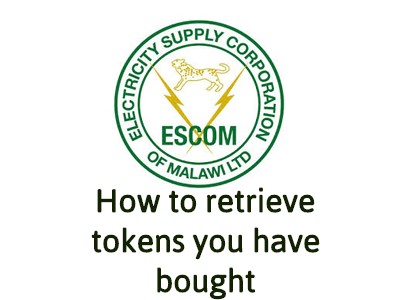 How to retrieve lost Escom Malawi Token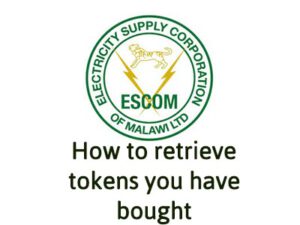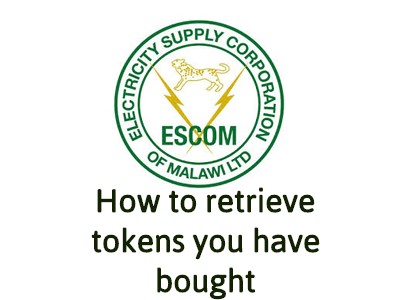 Hello everyone, on this page you will be learn how to retrieve your lost Escom Malawi token. This problem happens to many of us but luckily we are living in a digital age where most of the data that we consume, produce or otherwise, is saved somewhere online. With that said, don't worry, if you have recently bought some Escom prepaid units and you didn't receive the token on your phone or maybe you bought it at an Escom outlet but the receipt has been lost or damaged, you will still be able to recover your token.
What are Escom Tokens?
A Escom token is a 11 digit number issued upon purchase that will release the specified amount of electricity (in kwh) on your Escom Prepaid Meter.
How do Escom Tokens work?
When you go to an Escom outlet, bank, or use a mobile provider to request a token, you first have to provide your meter number. Once you do that, a request is automatically sent to Escom and Escom Malawi will then supply a token back to you with whatever amount of Tokens you have decided to purchase.
Check your Escom Token online
To check your current and past tokens for your Escom Malawi meter, you simply go here: https://webportal.escom.mw/iopen/#/tokens
On that page all you have to do is enter your meter number and it will be displayed for you.
Retrieve Escom Token WhatsApp
You can retrieve your Escom Malawi token if you message Escom on their official WhatsApp number: (+265) 887 030 605
Call 3030 for free on Airtel and TNM to reach Escom support without using your minutes/units.
Latest posts by Wisdom Mayuni
(see all)