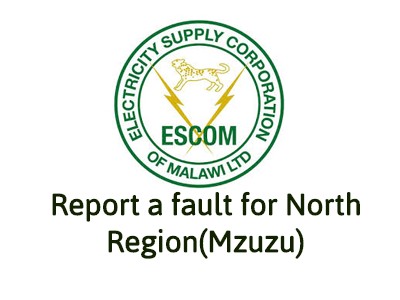 How to report Escom Malawi Fault for Northern Region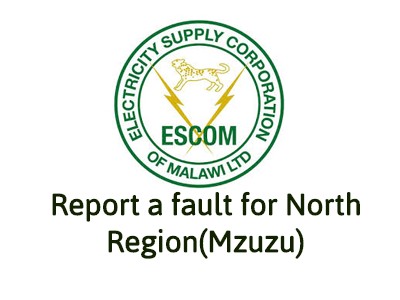 Hello everyone, on this page you will find out how to report an Escom fault for the Northern region of Malawi which includes Mzimba, Mzuzu, Likoma island, Ekwendeni and other surrounding cities.
It is certainly frustrating to have any electricity fault, especially one that makes your house, flat(apartment), or building not have lights. We are living in a digital age and electricity is more than just essential, it is a necessity. With that said, we hope this page helps you contact the right people to help you solve your problems right away. Remember, it is your tax money that funds Escom, you have every right to ask for help and it is their duty to help you. Let us know if we need to update any information below by contacting us. You can also find out how to report a fault for a city in the central region and southern region of Malawi.
Report Escom fault in Mzuzu
Escom Fault Mzuzu Contact Numbers
0999 966182
01 311406
0885 979700
AREAS COVERED: Old town, City Centre, Chimaliro, Fair Clough, Government Choma Forest, Mchenga Utuwa, Chibanja, chibavi, Mzirawaingwe, Zolo Zoro, Katawa, St. Johns, Msongwe, Hill top,Katoto, Kaboko, Sonda, Area 4, Kaviwale, Kaning'ina, Geisha, Lusangazi, Lukalazi, Nthunga, Lunjika, Area 6, Usisya, Khondowe, Rwarwe, Mbaba, Luwinga, Nkholongo, Lupaso, Central Hospital, Mzuzu University, Mtaya, Dunduzu, mzuzu Academy, Ekwendeni, Chambo, Kaweche Border, Kafukule, Kabwafu, Mpherembe, Mbalachanda, Kazuni.
Report Escom Fault in Mzimba
Mzimba Escom fault Contact Numbers
0999 013424
0999 966 183
0888 893 459
0999671467
AREAS COVERED: Msanvi, Lojwa, Chiramatawo, Jenda, Champhira, Lunjika, Ngomiyawo, Endingeni, Malinyete, Bulala, Chafisi, Edingeni, Mbawa, Mqocha, Kakumbi, Raiply, Nthungwa, Chikangawa, Kavukula, Chanthombaa, Chinkusa, Kazomba, Mabushu, St. Pauls, Chasato, MBC, Manyamula.
Report Escom Fault in Karonga
Karonga Escom fault Contact Numbers
0999 846094
01 362812
0885 979725
0997 755307
AREAS COVERED: Chilumba, Uliwa, Bumbi, Hara, Majaliro, Chirumba Barracks, St. Annie, Kirola, Wowve, Chikusa, Nyungwe, Ngala, Mulare. Songwe Border, Ngana, Ngisi, Iponga, Iyembe,  Mayoka, Pusi, Kashata, Masoko, Kasantha, Kiwe, Mwaulambo, Ngelenge, Mwentete, Mwakawana, Lushako, Iyombo Kasowa, Silu. Luwila, Baka, Malema 1 & 2, Old town, Mwanjawala, Kambwe, City Centre, Mwambuli, Malghemo, Mwafilaso, Mwanyesha, John Dubbey, Mayemo, Ipiana, Mwenyelondo, Lurali, Lupende, Mwenelupembe.
Report Escom Fault in Rumpi
Rumpi Escom fault Contact Numbers
01 372 265
01 372 293
0885 979 727
0993 017 494
0888 202488
AREAS COVERED: Rumphi, Mlongoti, Tereka, Staff Quarters, Chikaznga, Kaperemera Matunkha, Nyika, Bumba, Kawajawaja, Msika wa Njala, St, Denis, Phalafito, Ntangwanika, Javhala, Chankhomi. Chozoli, Chikwawa, Nkhozo, Chitipwiri, Bolerpo, Chirambo, Mwachanda, Luvili, Bembe, Kawaza, Mwazisi, Waliro, Chiteche, Katumbi, Nthawatawa, Hewe, Njuma. Mgozga, Luzi, Kakoloha, Mkombezi, Chinyolo, Mzokoto. Phwezi, Chivungulu, Msambanyama, Likali, Ng'onga, Lubagha, Chitulu, Mhuju, Sidira, Mphwamphwa, Mbulunji, Katuli, Chimyanga, Ntchenachena, Lura, Khowe, Phoka, Livingstonia, Junju, Jalawe, Chiweta, Zowa, Luwuchi, Mlowe, KambirombiroJolozi, Jalawe, Chiweta, Zowa, Luwuchi, Mlowe, Kambirombiro, Katete.Chanyoli, Betere, Bowe, Vongo, Mlalaji, Katowa, Khuyu, Elunyeni, Kamwe, Kacheche, Emanyaleni, Madise, Thimalara. Njakwa, Bwengu, Kawanda, Enukweni, Cizaula Emoyeni. Kamphenda, Jeka, Katowo, Chiteche, Katumbi, Nthawatawa, Kisombe, Njombo, Engutwini, Chankhanga, Hewe, Njuma.
Report Escom Fault in Chitipa
Chitipa Escom fault Contact Numbers
01 382281
0885 979 704
0888 204294
0999 688550
 0885 979704
AREAS COVERED: Lwakwa, Kafola, Kasisi1. & 2, Kameme, Udonda, Nkhanga,  Ipenza, Titi, Mwamukumbwa, Kapenda, Mbirima and Nahatobo Muwanga, Mumba, Chaba, Chembo, Chisenga, Elephant Tree, Ngwenya, Nkhumano, Wenya, Mpale, Kavukuku, Vinkhonde, Nthalire, Kalowe, Therere,Kapirinkhonde, Mahowe,Mibanga. Kapoka, Chipwera, Kalenge, Chisi,Misuksu CDSS, Misuku, Mwalingo, Model, Katutula, Isharikira, Yamba, Sanjemuleke, Kawale, Nthandizi, Jombajomba, Mango line.
Report Escom Fault in Nkhata Bay
Nkhata Bay Escom fault Contact Numbers
01 357 211
0888 202 499
0994 434 642
0885 979 641
0881 370 192
0994 021 545
01 352102
AREAS COVERED: Chintheche, Kachele, Chiwana, Tukombo, Liuzi, Kalowa, Dwambazi, Kasitu, Msomba, Lisambi, Chintheche, Chiwaza, PVHO, Chihame, Tree, Malaza, Sambani, Bandawe, Makuzi, Kapesya, Kawalazi, Mzenga, Kavuzi Trading, Vizara, Chombe, Nkhwali, Banga, Sanga, Old Maula, Mdyaka, Chituka, Chifira, Kande, Makomboni, Lichinzi, Chindozwa, Mtililwa, Kakumbi, Matayilosi, Mkandira, four ways, Chihame Kamoza, Chisu, Majiga, Nkatabay New Hospital Lindina, Mkondezi, Mkwiya, Phirisingo, Kaboko, Kasweswe, Pundu, Mpamba, Chinguluwe, Lwazi, Kavuzi Mwenera.
Report Escom Fault in Likoma Island
Likoma Escom fault Contact Numbers
0992 634 971
0996 718 262
0999 378722
AREAS COVERED: Likoma Island
Report Escom Fault in Chizumulu Island
Chizumulu Escom fault Contact Numbers
0996 718261
0994 322976
0884 950 877
AREAS COVERED: Chizumulu Island
Latest posts by Wisdom Mayuni
(see all)