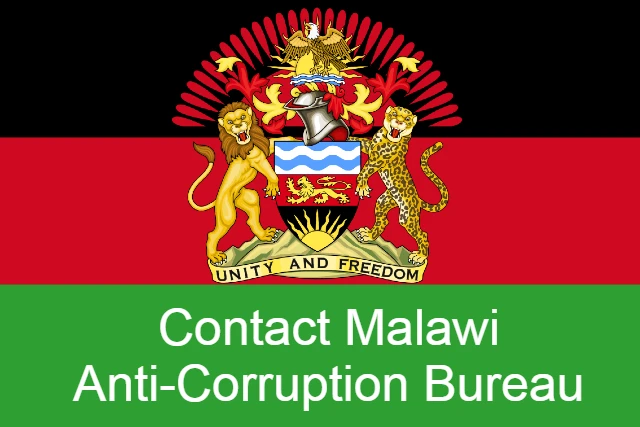 How to contact Malawi Anti-Corruption Bureau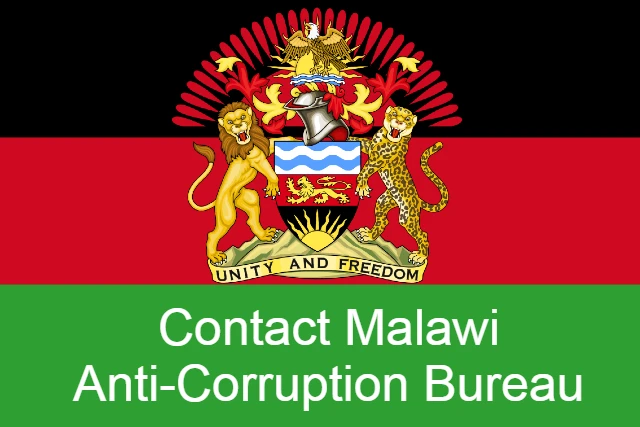 Hello everyone, on this page you will be able to contact the Malawi Anti-Corruption Bureau otherwise known as ACB. Below you will find multiple ways you can contact them and some reasons why you or someone else might want to.
Ways to contact ACB
Anti Corruption Headquarters in Lilongwe
+265 (0) 888 208 963
+265 (0) 1 770 166
 Mr. Wiseman Nyasulu, Information Officer, Email: [email protected]
Mulanje House,  Lilongwe.
Anti Corruption Bureau in Blantyre
Hannover Street, Able House, Blantyre.
Anti Corruption Bureau in Zomba
+265 (0) 1 526 770 / 772 / 774
+265 (0) 1 528 829
AH Mahommed Building, 34th Avenue, Zomba.
Anti Corruption Bureau in Mzuzu
+265 (0)1 311 824​
MPC House, Mzuzu.
Why contact ACB?
Reporting corruption: If an individual has knowledge or suspicion of corrupt practices or offenses occurring in public or private institutions, they can contact the ACB to report the case for further investigation.
Seeking advice: If someone needs guidance or advice on issues related to corruption, the ACB can provide assistance in understanding the laws and regulations concerning corrupt practices.
Whistleblowing: Individuals who witness corruption within their organization can contact the ACB to safely report the wrongdoing without fear of reprisal, as the Bureau aims to protect whistleblowers.
Collaboration: Organizations, businesses, or government agencies may wish to work with the ACB to create awareness campaigns, promote anti-corruption initiatives, or develop policies to prevent corruption within their entities.
Information and updates: People may want to contact the ACB to obtain information about ongoing investigations, prosecution cases, or updates on the Bureau's activities and initiatives to fight corruption in Malawi.
ACB Social Media Accounts
You can also choose to visit their official website and contact them using their message form.
Take a look at the Consumer Protection Act also if you want to report a bad business practice or bad customer care.
Latest posts by Wisdom Mayuni
(see all)