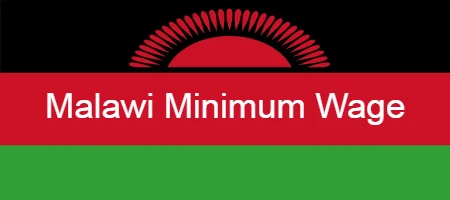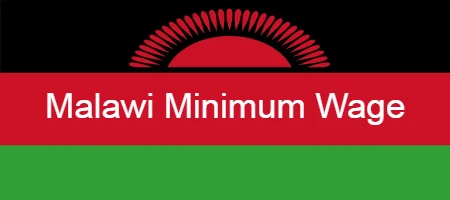 Hello everyone, on this page you will find about the Malawi minimum wage which has been in effect since January 2021 when it was approved by then President Chakwera after amending the Employment act.
What is Minimum Wage?
Minimum wage is the lowest amount of money that employers are legally required to pay their employees for their work. It is designed to protect workers from exploitation and ensure they receive fair compensation for their labor.
Malawi's minimum wage varies by job type. Since January 2021, urban and rural workers earn a minimum of MK1,923.08 daily or MK50,000 monthly. Domestic workers, like housekeepers and cooks, receive slightly less: MK1,461.54 per day or MK38,000 per month.
Truck drivers in Malawi have different minimum wages based on their driving routes (local or international) and the weight of the vehicles they drive. For example, international truck drivers operating vehicles with a weight of 30 tonnes and above earn a minimum wage of MK140,000 per month, while local truck drivers for the same weight category earn MK100,000 per month. Truck drivers operating vehicles below 30 tonnes earn a minimum wage of MK60,000 per month.
| | | |
| --- | --- | --- |
| Type of work | Per day | Per month |
| Urban workers | MK1,923.08 | MK50,000.00 |
| Rural workers | MK1,923.08 | MK50,000.00 |
| Domestic workers | MK1,461.54 | MK38,000.00 |
| Truck driver international for 30 tonnes and above | * | MK140,000.00 |
| Truck driver local for 30 tonnes and above | * | MK100,000.00 |
| Truck driver below 30 tonnes | * | MK60,000.00 |
NOTE: You can download the Malawi minimum age "act" that is actually apart of the Malawi Employment act.
Examples of Domestic Workers in Malawi:
Housekeepers or maids
Nannies or babysitters
Personal chefs or cooks
Gardeners or landscapers
Home health aides or caregivers
Examples of Urban Workers in Malawi:
Retail salespersons
Office workers
Restaurant staff (e.g., servers, or cashiers)
Public transportation drivers (e.g., bus or taxi drivers)
Customer service representatives
Examples of Rural Workers in Malawi:
Farmers or agricultural workers
Livestock handlers or herders
Fishermen or fisherwomen
Forestry workers
Carpenters
You should also check out the labour act of and compensation act.
Latest posts by Wisdom Mayuni
(see all)