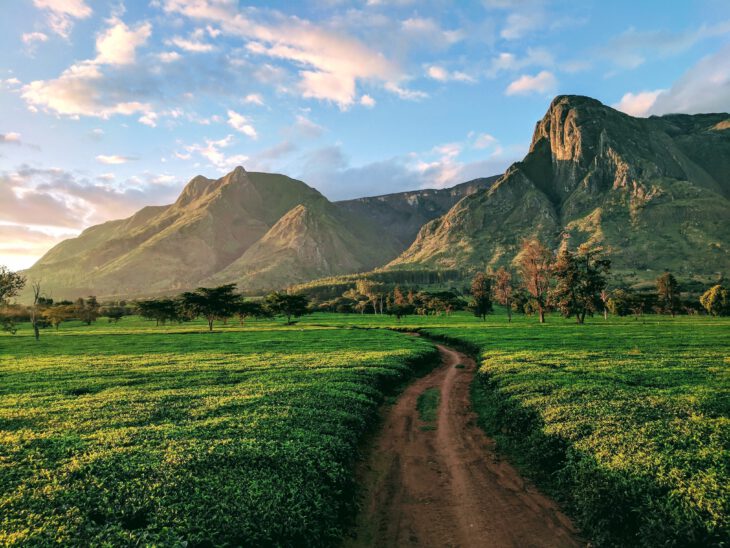 Best places to visit in Malawi
Malawi is a small, landlocked country located in southeastern Africa, but it still has some of the best places to visit, for those of you who do not know, despite its size, Malawi is home to a diverse range of landscapes and attractions, making it a must-visit destination for those looking to explore Africa's natural beauty. In this post, we'll highlight some of those top places to visit in Malawi, including a specific place at or around Lake Malawi. You can also contact us or leave a comment below if you want us to add a certain place that you think people should visit.
Best Attractions in Malawi
Nkhata Bay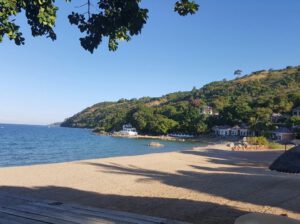 Embark on a journey to Nkhata Bay, a bustling enclave tucked away along Lake Malawi's enchanting shoreline. Here, you'll immerse yourself in the awe-inspiring allure of Malawi's natural landscape and the warmth of its local traditions. Calling all adrenaline junkies! Nkhata Bay has no shortage of thrilling water sports. With sailing, windsurfing, and kayaking at your fingertips, you'll find yourself captivated by the glistening waters. And that's not all – the town's exuberant marketplace beckons with the enticing flavors of Malawian cuisine and an abundance of souvenirs to treasure.
Take a leisurely stroll on the pristine beaches, or venture into the dense forests, where you might just catch a glimpse of frolicking monkeys and boisterous baboons. If you're yearning for more exploration, hop on a boat to uncover the nearby islands' hidden gems, including quaint villages and the exceptional beauty of their surroundings.
In Nkhata Bay, the perfect fusion of adventure and vitality awaits.
Likoma Island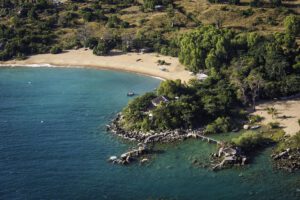 Embark on a journey to Likoma Island, a serene sanctuary nestled in the northern reaches of Lake Malawi, blissfully isolated from the mainland's bustle. Accessible solely by boat, this idyllic refuge exudes an air of exclusivity and tranquility. Immerse yourself in the island's captivating surroundings, where crystalline waters lap at the shore, inviting you to swim, snorkel, and dive in their refreshing embrace. Wander along pristine beaches, meander through verdant forests, and marvel at the kaleidoscope of colors painting the sky as the sun sets.
While you're there, don't miss the chance to delve into the island's rich history and culture. Stand in awe of St. Peter's Cathedral, a striking testament to African ecclesiastical architecture. Mingle with locals and experience their customs firsthand as you venture through the island's charming villages.
For those in search of a serene escape, Likoma Island offers an unparalleled blend of natural beauty and cultural depth. Seize the opportunity to unwind in one of Malawi's most exquisite and enchanting corners.
Majete Wildlife Reserve
Uncover the wonders of Majete Wildlife Reserve, a mesmerizing sanctuary nestled in Malawi's southern region, offering a paradise for those who cherish the natural world. The reserve teems with life, playing host to an array of majestic creatures, including elephants, hippos, crocodiles, cheetahs, and antelopes. Embark on exhilarating guided game drives and walking safaris to witness the fascinating diversity of wildlife up close. The reserve's captivating scenery, rolling hills, sweeping river valleys, and awe-inspiring waterfalls, only heightens its allure. Traverse the myriad hiking trails that unveil the area's extraordinary landscapes and unspoiled beauty.
As a crucial conservation site, Majete Wildlife Reserve has proudly reintroduced endangered species like black rhinos and African elephants to their natural habitat. The reserve works hand-in-hand with local communities, fostering community-led conservation and ecotourism initiatives that benefit both the wildlife and the people who call the area home.
Make your way to Majete Wildlife Reserve for a chance to bask in Malawi's resplendent natural beauty, delve into the significance of conservation.
Liwonde National Park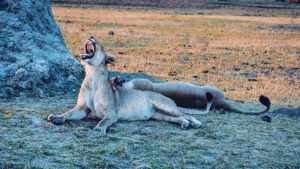 Venture into Liwonde National Park, an awe-inspiring wildlife haven nestled in southern Malawi, beckoning those who yearn for a truly remarkable safari adventure. Within its borders, a diverse tapestry of wildlife flourishes, including lions, rhinos, antelopes, buffalo, and elephants. Embark on guided game drives to behold these regal creatures in their native surroundings, or traverse the park's hiking trails and birdwatching hotspots. The park is caressed by the winding Shire River, which provides a sanctuary for hippos and crocodiles. Set sail on a boat safari to revel in the river's splendor and the mesmerizing landscapes that envelop it.
Liwonde National Park also presents a unique opportunity to immerse yourself in the local culture. Numerous communities residing along the park's periphery preserve their traditional lifestyles, offering a glimpse into their world. A visit to Liwonde National Park is not to be missed, as its unrivaled scenery and distinct wildlife will leave you enchanted by the captivating fusion of nature and culture.
Mount Mulanje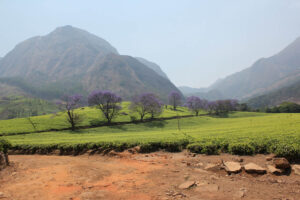 Unearth the splendor of Mount Mulanje, southern Malawi's towering pinnacle, enticing outdoor aficionados and hikers alike. The mountain's verdant embrace – forests, waterfalls, streams, and rivers, weaves a spellbinding tapestry of nature's wonders, beckoning exploration. Set out on guided hikes up the mountain's winding trails, and let the awe-inspiring vistas of the landscape envelop you. Mount Mulanje serves as a refuge for a rich variety of flora and fauna, including several species found nowhere else. For those who crave a more leisurely experience, the mountain is adorned with picturesque vantage points and picnic spots, allowing you to bask in the stunning panoramas.
Steeped in cultural and spiritual significance, Mount Mulanje is home to local communities nestled on its slopes and at its base. Delve into their customs and way of life by visiting nearby villages and communities. Whether you're an intrepid hiker or simply yearn to marvel at Malawi's extraordinary natural beauty, Mount Mulanje offers an enchanting experience that is not to be missed.
Cape Maclear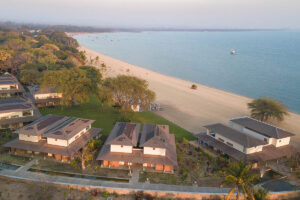 Immerse yourself in Cape Maclear, a quaint fishing hamlet tucked away at the southern tip of Lake Malawi, offering a blissful and unhurried ambiance to visitors seeking solace in the lake's mesmerizing beauty. The village is embraced by pristine beaches and translucent waters, inviting you to swim, snorkel, and indulge in exhilarating water sports. Venture through the myriad coves and bays dotting the village's perimeter, uncovering captivating vistas and hidden treasures along the way. Cape Maclear's bustling market is renowned for its scrumptious local fare and handcrafted mementos and souvenirs. A short boat ride away, the enchanting islands surrounding the village beckon exploration and relaxation.
Whether you yearn for a tranquil escape or a thrilling escapade, Cape Maclear is an idyllic destination that caters to all desires. Don't miss the opportunity to create unforgettable memories in this distinctive and charming lakeside retreat.
Zomba Plateau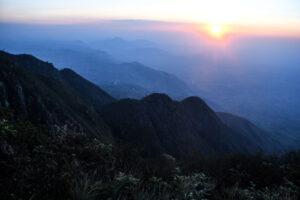 Escape the frenetic pace of urban life and find solace in the serene embrace of Zomba Plateau. Nestled in southern Malawi, this striking highland haven invites you to immerse yourself in the splendors of nature and explore a distinct facet of the country. Enveloped in luxuriant forests, the plateau is adorned with crystalline waterfalls and streams, and teems with wildlife such as baboons and leopards. Traverse the scenic trails that weave through the woodland, guiding you to breathtaking panoramas of the region beyond. With picnic spots, campsites, and an array of amenities, you'll have ample opportunities to linger and absorb the captivating sights.
Beyond its visual allure, Zomba Plateau is a birdwatcher's paradise, hosting over 300 avian species. If you seek tranquility amidst a picturesque landscape, look no further. Zomba Plateau awaits your discovery.
Nyika National Park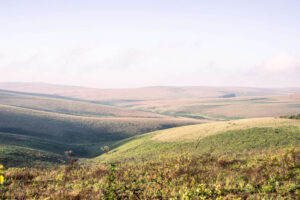 Embark on an adventure to Nyika National Park, a haven for nature aficionados and wildlife enthusiasts nestled within the striking northern highlands of Malawi. Revel in sweeping panoramas on guided game drives and hiking trails, encountering antelopes, zebras, leopards, and an array of avian species. Nyika National Park is a treasure trove of both flora and fauna, providing endless fascination for the curious observer. For those who simply appreciate the beauty of nature, the park's rugged terrain presents a mesmerizing canvas for exploration.
Whether your heart craves exhilaration or a deep connection with the natural world, Nyika National Park offers an unparalleled experience in Malawi that is not to be overlooked.
Chongoni Rock Art Area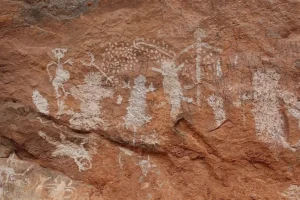 Unveil the enigmatic Chongoni Rock Art Area, nestled within Malawi's Dedza District. A UNESCO World Heritage site, it captivates with a dazzling array of unparalleled rock art masterpieces, dating over 2,000 years.Gaze in awe at the resplendent rock shelters, adorned with mesmerizing patterns and riveting portrayals of animals, humans, and mystifying figures. Through these exquisite works, one can catch a fleeting glimpse of the lives led by Malawi's primeval inhabitants, immersing oneself in their enthralling saga.
Chongoni hosts an astonishing variety of indigenous flora and fauna, inviting visitors to uncover the region's bountiful natural treasures. Choose a guided tour, or dare to roam independently, and embark upon a truly unforgettable odyssey.
For those enthralled by anthropology and cultural heritage, Chongoni Rock Art Area beckons irresistibly. Plunge into Malawi's ancient past and deepen your reverence for the region's distinctive cultural legacy.
Mumbo Island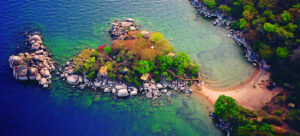 Venture to Mumbo Island, an ethereal haven nestled at Lake Malawi's southern extremity, where awe-inspiring vistas and nature's hushed tranquility await. Accessible solely by boat, this secluded isle offers a sanctuary of serenity, its crystalline waters perfect for indulging in aquatic adventures like swimming, snorkeling, and kayaking. Mumbo Island's enchanting terrain presents an array of hiking paths and pastimes. From avian observation to celestial contemplation and cozy campfires, immerse yourself in nature's resplendent embrace. Here, eco-friendly sumptuous tents merge the rustic with the comfortable, crafting a truly distinctive and memorable lodging experience.
In this untamed, bewitching landscape, Mumbo Island beckons those yearning for respite from life's frenetic pace, offering a serene and restorative hideaway where communion with nature's quiet marvels is but a breath away.
Latest posts by Wisdom Mayuni
(see all)