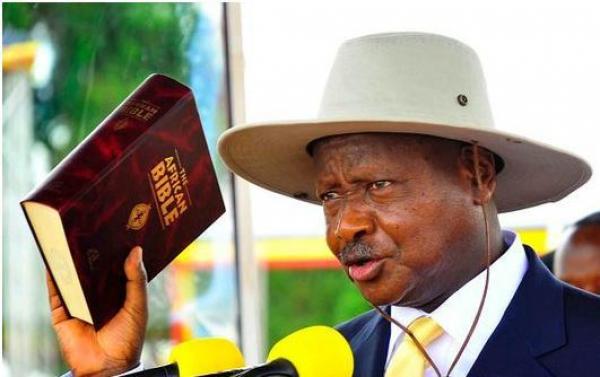 THE MAJORITY AND THE MINORITY: WHO REIGNS IN A DEMOCRACY?
2013 wasn't different from any other year to The Pearl of Africa: still an ally of the West and a major contributor to an African Union peace-keeping force in Somalia. It also still basked in the glory of enormous success it earned way back in the combat against HIV/AIDS. On the local political scene however, there was an issue that was increasingly attracting public interest: plans to pass into law a bill condemning homosexuality.
Several human rights organizations condemned it as barbaric and against principles of fundamental human rights. As anticipated, when the bill was finally passed into law by the lawmakers in December 2013, there was an identical simultaneous reaction from the donor community. They however banked some false hopes on the country's president: maybe he wouldn't assent to the bill after heeding to so much criticism. February 2014 proved them wrong: everyone had anticipated it though (including the donor community).
The World Bank announced an immediate aid freeze to Uganda. So too did several western nations. The US went to as far as suspending its joint military operations with the Ugandan People's Defense Force. They said the law was not in line with good governance. You read right, good governance! At home, there was noise too from the 'human rights activists.' The president, he shouldn't have assented to such an oppressive bill. His own people, be it the minority or not, had become prey to a system that is meant to serve and protect them.
Ironically, apart from the activists and some opposition political party leaders, there was almost none joining the calls to have the law scrapped off at home. Or maybe the media simply never fed us a lot. Some religious organizations even organized prayers for the country's leader to forever remain strong and unmoved in the 'bold' stance he had taken against homosexuality: interesting.
So, when the Ugandan constitutional court overturned the draconian anti-gay law on 1 august, 2014, it appeared the rights activists and all those who were vehemently opposed to the law finally breathed a sigh of relief. Little has been said of those who were in support of the law. That is not important though: there are issues that have to be sorted out in the minds of many.
Firstly, it is still difficult to tell who the human rights organizations fight for in instances where the majority agrees to certain standard conventions as a measure for their own society's good. The Ugandan parliament is there to make laws for Uganda. What is agreed in this house is solely meant for The Pearl, no one else. Different societies value different things. Every country has got its on constitution mostly different from any other country. France managed to ignore anti-gay protests when François Hollande legalized gay marriages just last year. If France managed to pay a blind eye to anti-gay protests, what would stop any other leader doing the exact opposite?
Again, one wonders where the link between a 'draconian' anti-gay law and military operations between two sovereign states comes in. The US came to help train the UPDF so it could improve its efficiency in dealing with growing security concerns at home, nothing else. A law that has nothing to do with security is passed, and the US strangely reacts by cutting short their planned military exercise with the country's army: logical?
Lastly, The Pearl failed to understand what the passing of an anti-gay law had to do with finances of a country for the World Bank to suspend the aid it had initially planned to disburse to Kampala. The most ironic part of it all is that this very same aid had been flowing into the country even when there was a massive outcry from the masses that corruption was rampant among top government officials. This however did not guarantee an aid freeze from the Word Bank and the west in general. How special are gay rights then? Oh, sorry, minority rights.
It is important to look at it from the above perspectives. Why should a sovereign state be punished when its parliament passes into law a bill that is apparently hailed by the country's majority? What happens when citizens of a sovereign state agree to laws that outside powers find problematic? Is democracy being redefined with its backbone being minority rights? It's time Africans threw away hatred, greed and lust for power and began looking at such matters critically, with one voice.
And who suffers when the aid is frozen? Back home, IMF is in town. Those who look up to imperialists for a Samaritan's work believe they are here to put our house in order. They say Malawi is rapidly sliding into a ditch. They say back to the old zero-deficit days. There are some though who hate multinational corporations for keeping the Third World in economic bondage. This they say is through their theoretical policies which disregard economics of certain localities. Well, what is important is the fact that they are here. Let's wait until they open the package. Sometimes you only know the contents when the suspected militant is gone.
Latest posts by Beaton Galafa
(see all)